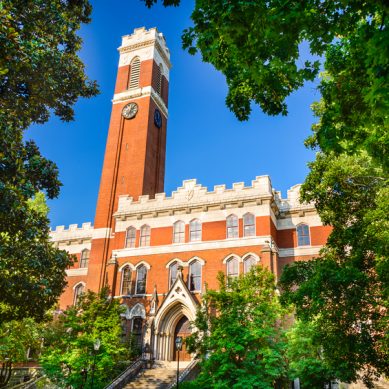 This article was written in collaboration with the Vanderbilt Historical Review. By Avi Mediratta and Sydney Bub In 1933, the United Daughters of the Confederacy donated $50,000 to construct Confederate Memorial Hall on land that would eventually become part of Vanderbilt University. In 2002, Vanderbilt attempted to remove the word "Confederate" from...
Read more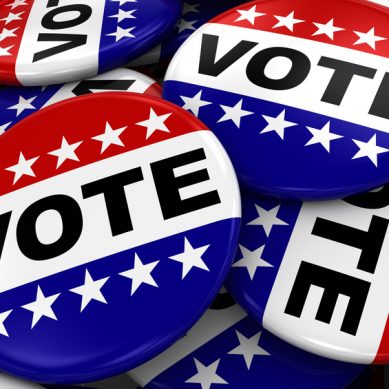 It seems that our country has never been as politically divided as it is right now. Politics have never been so partisan, and the rivalry between our two major parties has never been so bitter. At a school as ideologically diverse and politically active as Vanderbilt, one might think that...
Read more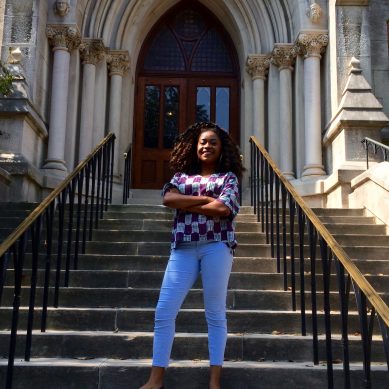 You'd be hard pressed to find a current student who has done more to change Vanderbilt than senior Akaninyene Ruffin. Last year, Akaninyene and the Hidden Dores, a student group aiming to increase awareness of minority issues on campus, felt the administration wasn't listening to their concerns. Or, if they...
Read more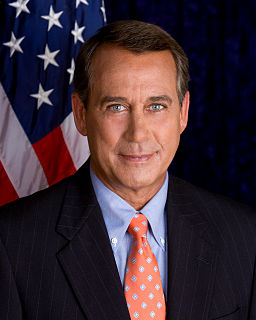 While Mr. Boehner came to Vanderbilt to participate in IMPACT and discuss the American Dream, he agreed to meet with a small group of students for questions. Professor Oppenheimer's Legislative Process class and Professor Greer and Professor Meacham's Politicians seminar met yesterday, March 23rd, to have a short discussion with...
Read more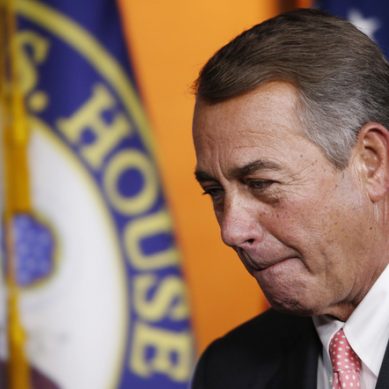 By Abigail Fournier and Charlotte Mellgard On Wednesday, March 23rd, John Boehner, former Speaker of the US House of Representatives, spoke at Vanderbilt University in Langford Auditorium. Boehner spoke as part of the 2016 Impact Symposium, focused around the question: "The Struggle for Success: Is America Dreaming?", organized by the...
Read more

VPR Note: The chart shows the results of the CIRP Survey administered to Vanderbilt Freshmen every year. VPR received this data from the Office of Religious Life while conducting our political survey of undergraduates (we used it to generate survey weights to address the discrepancy in religious affiliation between our...
Read more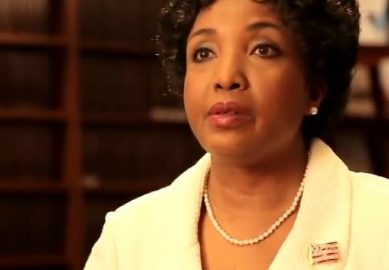 The controversial Carol Swain, a Vanderbilt Professor, is once again in the news after almost 1,500 students (and counting) signed a petition to have her fired.  (The demand was recently downgraded to suspension and mandatory diversity training).  According to the petition's authors, Swain is intolerant towards non-Christians and the LGBTQI...
Read more
This interview with Vanderbilt Professor Carol Swain appears in VPR's Spring 2015 issue. The interview is prefaced by a brief introduction written by the interviewer Darby Hobbs, a member of VPR's editorial staff. On Wednesday, January 7, 2015, two gunmen forced their way into the offices of the satirical French magazine Charlie Hebdo and...
Read more
Last Thursday the Vanderbilt community celebrated the 225th anniversary of the birth of the Constitution with a program featuring Dr. Carrie Russell, a Senior Lecturer in the Department of Political Science and her presentation entitled, "We the People:  American Citizenship and Voter Identification Law. Introduced by Provost McCarty who listed...
Read more