VPR Note: The chart shows the results of the CIRP Survey administered to Vanderbilt Freshmen every year. VPR received this data from the Office of Religious Life while conducting our political survey of undergraduates (we used it to generate survey weights to address the discrepancy in religious affiliation between our...
Read more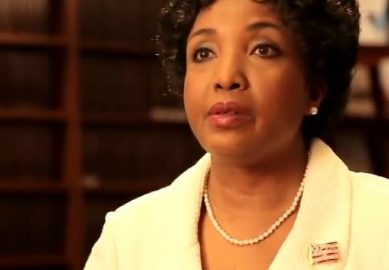 The controversial Carol Swain, a Vanderbilt Professor, is once again in the news after almost 1,500 students (and counting) signed a petition to have her fired.  (The demand was recently downgraded to suspension and mandatory diversity training).  According to the petition's authors, Swain is intolerant towards non-Christians and the LGBTQI...
Read more
This interview with Vanderbilt Professor Carol Swain appears in VPR's Spring 2015 issue. The interview is prefaced by a brief introduction written by the interviewer Darby Hobbs, a member of VPR's editorial staff. On Wednesday, January 7, 2015, two gunmen forced their way into the offices of the satirical French magazine Charlie Hebdo and...
Read more
Last Thursday the Vanderbilt community celebrated the 225th anniversary of the birth of the Constitution with a program featuring Dr. Carrie Russell, a Senior Lecturer in the Department of Political Science and her presentation entitled, "We the People:  American Citizenship and Voter Identification Law. Introduced by Provost McCarty who listed...
Read more
Polls have revealed what appears to be a rather shocking level of misinformation about the religion of President Obama among Republicans in some southern states. Leading up to the Republican primary in Alabama and Mississippi, polls conducted by Public Policy Polling showed that 45% of Republicans in Alabama and 52%...
Read more