10 Ways the Criminal Justice System Is Broken
Over the summer, I interned with the Cook County Public Defender Office.  I interviewed clients, observed hearings and trials, toured one of Chicago's jails, and partook in the defense strategizing of a juvenile homicide case.  This internship exposed me to all parts of the criminal justice system, including the various perspectives of those who are on the front lines such as public defenders, state's attorneys, sheriffs, and clerks.  Under the condition of anonymity, here is what they had to say regarding the criminal justice system.
"When people are coming from lock up, everyone in the courtroom makes assumptions about them as criminals. Once you sit down and talk with them, you realize if you were born into the same circumstances, you could have ended up in their shoes."
"Almost everything is predicated on race and socioeconomic conditions. The system is so broken. There are so many people with mental health issues and drug issues. They're destined to be recidivists. There is no way out."

"Judges tend to give electronic monitoring as a favor because they don't think a person belongs in jail, but if a person is homeless or lives in another county, they end up sitting in jail."

"Bond setting is totally arbitrary depending on the judge."

"The statistics sheets we fill out do not capture half of the work we do but are used in deciding funding. Bureaucracy prevents efficient updating."

"When an inmate files a report, sheriffs are guilty until proven innocent, but when an inmate attacks a sheriff, they are innocent until proven guilty."

"Politicians prevent the police from doing their job because they are more worried about bad public relations."

"The Pretrial Services Assessment: when a judge asks if the facts of the case and background do not match the assessment, (Pretrial Services) just say "the system generated it," as if it's some algorithm no one understands.  People's liberty are at stake. Shouldn't the people implementing it have some understanding of how the numbers are generated?"

"The problem that I find with our judicial system is that there are so many laws in this country that protect criminals.  There is not enough justice served to people who are victims.  Criminals who commit serious crimes either serve very little time in prison or no prison at all."


"One of my gripes is not having enough access to social services because it also makes our job as prosecutors hard, as well.  Our options are limited.  So it seems to the public or to the defendants that we don't care or we're not trying to get people help.  We do want to give help, but we don't have access to that.  There's no funding for services like mental health facilities or helping to get jobs or helping people locate homes.  Because of that, our options are limited as to how we dispose of a case."
About the Contributor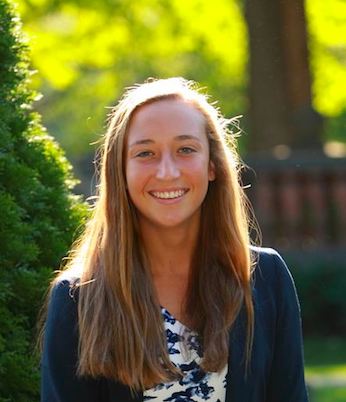 Catherine Kvam, Deputy Editor in Chief
Catherine Kvam is a senior and Deputy Editor in Chief for VPR. Previously, Kvam served as a Senior Editor after joining the staff as a contributor in 2016....