New App Changes the Game of "Going Out" in Nashville
All apps attempt to fulfill a need or solve a problem, and founder Nina Barnett tries to do just that.  Grooop is a new app which allows users to keep their friends updated on their status and whereabouts with the ultimate goal of making sure that everyone is safe.
Barnett, a junior at University of North Carolina at Chapel Hill, felt a need for a safety app but could not find one she liked.
"I was inspired to create this app originally because I was the "mom" of the friend group, and I wanted an easy, efficient way to make sure every single one of my friends was safe," said Barnett.  She took her idea to Smashing Boxes, a group of developers in Durham, North Carolina, and began interviewing potential users in order to refine her ideas, while researching why previous safety apps fell short of her needs.  Ultimately, the app was beta-tested at a handful of universities, with Vanderbilt University being one of them.
Relia Monk, a junior at Vanderbilt, tested the app on campus but had been following the app's process from the start.  She tested it to offer as much feedback as possible with nine other recruits: Lauren McBride, Elise Ferguson, Dana Rowe, Maggie McGannon, Morgan Hurst, Charlotte Neuhoff, Sommer Howard, Ava Wilson, and Maris Paden.
"The app is easy to work, and I like that you can have multiple safe locations. I also think it's great that each person's status changes automatically when they leave their safe zone," said Monk.  Sommer Howard also felt that the app's multifunctionality differentiated Grooop from similar apps.
"I really appreciate that Grooop goes a step farther than just a simple Find My Friends app, really emphasizing the importance of safety," said Howard.  "The ability to set zones and notify friends quickly and easily is luckily something I haven't had to use yet, but I feel safer knowing the resource is always a touch away."
Once downloaded for free from the App Store, users may log in with their Google or Facebook accounts and enter their name and phone number.  Users create a "Grooop" by inviting contacts to join.  Users may then designate "safe zones" or update friends by statuses including, "Out & About," "I'm Ready," "I'm Good," and "Alert!"  Barnett added the social features to bridge the gap between safety and practicality, while also expanding the app's user base.
"I had moments when I was on our main street walking home from studying, and I was really worried about my safety, but I never felt like I should call the police," said Barnett.  "I also wanted an app that could appeal to and be used by girls as well as guys."
Barnett's team of family and friends aim to put Groop on as many college campuses as possible.  College students may apply online at getgrooop.com to be campus ambassadors; once accepted, ambassadors receive Grooop gear and spread the word about the app.  Barnett personally seeks to use these ambassadors as part of her plan to "revolutionize safety."
"I want people to know that this is an app that can change your life, save your life, and improve your life every day," said Barnett.  "That may sound ambitious, but this is an app that is fun to use, non-invasive (a perk most guys are very fond of), and could truly alter how you feel every time you are alone."
About the Writer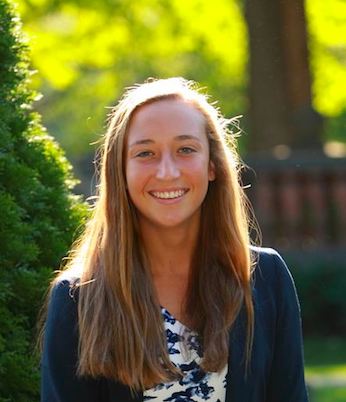 Catherine Kvam, Deputy Editor in Chief
Catherine Kvam is a senior and Deputy Editor in Chief for VPR. Previously, Kvam served as a Senior Editor after joining the staff as a contributor in 2016....