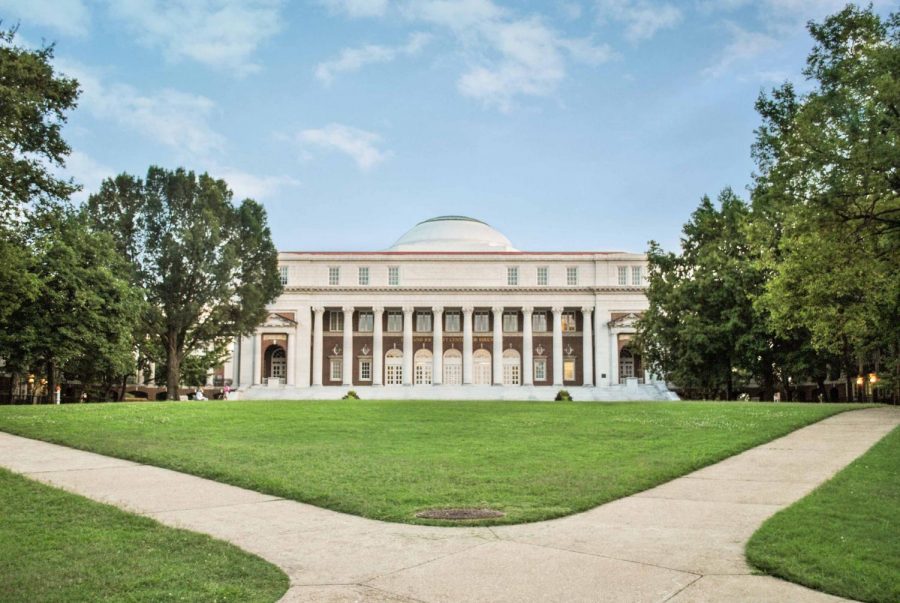 March 14:
A fourth Vanderbilt student tested positive for COVID-19, according to the Vanderbilt Hustler. The student had traveled to Barcelona over spring break with another undergraduate who previously tested positive. The university is yet to comment on the matter.
There is a second confirmed case of COVID-19 on Vanderbilt's campus, after a non-residential undergraduate student tested positive. The student, at least the third Vanderbilt undergraduate to test positive, is currently self-isolating off campus.
March 13:
Vanderbilt sent staff home, instituting a remote working period from March 16 through March 27, per a message from Interim Chancellor Susan Wente. "Staff pay and benefits during this initial remote work period will be preserved," the message included.
In order to protect the health and safety of our community during this unprecedented public health challenge, Vanderbilt University is instituting an initial remote work period March 16-27.
If you have any questions, please visit https://t.co/HfKzfhZVTehttps://t.co/fEKE5vbgy2
— Vanderbilt University (@VanderbiltU) March 13, 2020
The university made Zoom online conferencing software available for students, faculty and staff.
The Southeastern Conference extended its suspension of all sporting events through April 15.
March 12:
Interim Chancellor Wente expressed her "heartbreak" for graduating students but maintained that commencement is still set to take place on May 8.
In addition, the Southeastern Conference suspended all sporting events through March 30, and the NCAA canceled the College World Series.
March 11:
Interim Chancellor Wente announced in an email that online classes would be extended for the rest of the semester, and that all students must move out by Sunday, March 15.
Vanderbilt University will move to alternative and online education for the rest of the semester. Read the latest update from Interim Chancellor and Provost Susan R. Wente and learn more on Vanderbilt's COVID-19 website. https://t.co/gSFug3Cw4N
— Vanderbilt University Chancellor (@VU_Chancellor) March 11, 2020
"Today, we received notice from Vanderbilt University Medical Center that a VUMC health care worker has tested positive for COVID-19. Out of an abundance of caution and based on public health recommendations and best practices, we will move fully to online and alternative learning for the remainder of the semester," the email reads.
March 10:
Vanderbilt College of Arts and Science Dean John Geer sent out an email with further instructions for students and faculty. "It is up to each student whether they choose to stay on campus for the remainder of March. If you decide to leave campus, please be prepared to be back on campus by April 1 (but keep in mind that this date could change depending on how events evolve over the coming weeks)," Dean Geer wrote, "Believe me when I say the University leadership has been working around the clock to monitor, assess, and address this situation in the face of constantly changing information. Our top priority is to ensure the safety of our community and act within reason and best recommended practices from official sources (e.g. CDC). "
The Office of Housing and Residential Experience (OHARE) also wrote to update students on housing policies. "As of March 10 at 6pm, we will implement the following residence hall access restrictions: Campus residents will have access to their resident floor only. The only access to Greek Houses will be limited to residents of those houses. Non-Vanderbilt community guests are not permitted within the residence halls during this time. There should be no parties/gatherings; students are encouraged to maintain social distance and minimize interactions with others."
Interim Chancellor Wente sent another university-wide email further informing the community on the state of the response. In addition to the changes in classes, the university is implementing "Twice-a-day [cleanings] of high-touch areas, such as doorknobs, elevator buttons, etc., installation of additional free-standing hand sanitizing stations across campus, [and] disinfected childcare centers and other high-touch university facilities."
The email continues, "The triggering event happened on Monday March 9 during our first day of classes after break. As I shared that day, several students returned to campus and then learned on Monday March 9 that they were exposed over break to an individual who tested positive. We moved immediately to the first step of our preventive actions and canceled classes for the week, and initiating the planning and move for suspension of in-person classes and providing alternative learning options."
March 9:
The university has canceled classes for the rest of the week, and classes will resume online beginning Monday, March 16, per an email from Interim Chancellor Susan Wente. Classes will remain online until at least March 30.
"To be clear, the university will remain open, and we will be actively reviewing the situation to determine if and when in-person classes may resume," the email reads. "Since some students may need to remain on campus during this period of in-person class suspension, the campus will remain open with limited or reduced services."
Due to new information received March 9, and based on our desire to protect the health and safety of our community from the novel coronavirus disease (COVID-19), the university is cancelling classes for the remainder of this week.
— Vanderbilt University (@VanderbiltU) March 10, 2020
The decision to suspend classes came after a student who traveled to Barcelona over spring break tested positive for COVID-19. The student did not return to campus but interacted with a number of students who did.
"In addition, effective immediately and until further notice, we are suspending all university-sponsored non-Athletics events and gatherings, including events sponsored by any registered student organizations, through April 30," the email continues.
With this decision, Vanderbilt becomes one of at least a dozen colleges and universities across the nation to cancel classes in response to the outbreak of the novel coronavirus. Amherst College, Columbia University, and Princeton University are among the other institutions to take the precautionary measure.
Vanderbilt had previously halted university-sponsored international travel to at-risk countries and required all students who had traveled to China, Iran, Italy, or South Korea to self-quarantine for 14 days and be cleared before returning to campus. Another student who had traveled to Florence for a Vanderbilt study abroad program tested positive for COVID-19 last week.
On March 9, the Chancellor's Office released two additional updates for international travel and staff. The university is now "restricting university-sponsored international travel to any country effective Tuesday, March 10 through April 30." Staff is still expected to "report to campus for the remainder of the week." They are encouraged to "hear from [their] supervisor/manager concerning work status for next week and meanwhile should reach out to [their] manager with any questions."
Although the recent middle Tennessee tornadoes left Vanderbilt's campus unscathed, some staff have had their housing completely compromised. Professors will still be expected to conduct classes online or with alternative learning options until further notice.
More up to date information can be found at vanderbilt.edu/coronavirus.
VPR will continue to update this story as it unfolds.
Last updated March 14, 6:39 p.m. CST