f

Editorial Board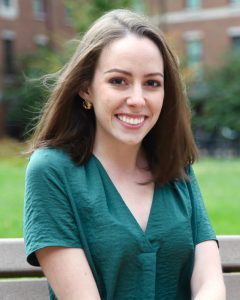 Alexandra Doten, Editor in Chief
alexandra.h.doten@vanderbilt.edu
Alexandra is a senior Human and Organizational Development major interested in the strategic communication of science and technology. While taking classes, she teaches engineering full time at the Vanderbilt Children's Hospital. Alexandra spends her summers as an intern at NASA and specializes in communication and GPS satellites. In her free time, Alexandra volunteers at animal shelters, frequents Chipotle, and watches 80's movies.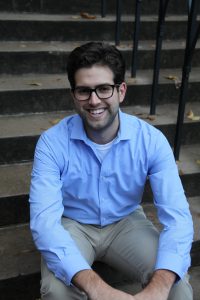 Josh Mendelson, Managing Director
joshua.e.mendelson@vanderbilt.edu
Josh is a junior from Deerfield, Illinois. He is double majoring in cognitive studies and public policy studies, and minoring in Medicine, Health, and Society. His interest in politics grew from holiday discussions between his extended family and reading the Chicago Tribune every morning before school. Josh is on the club baseball team at Vanderbilt. He loves to read and hike with his Golden Retriever Sophie.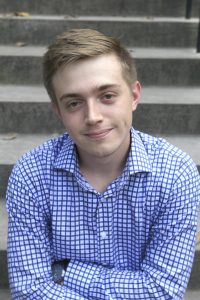 Chris St. Clair, Online Director
christopher.g.st.clair@vanderbilt.edu
Chris St. Clair is a senior from Nashville studying political science and English. An aspiring journalist, Chris loves a good story and is always writing something. Chris especially loves to write about the intersections of politics and technology, science, and culture. He also plays the drums and is probably tapping his hands on something right now.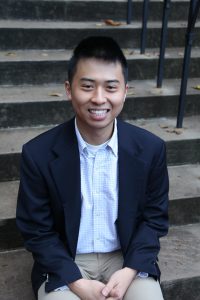 Collin Hong, Senior Editor
collin.hong@vanderbilt.edu
Collin is a chemistry major and political science minor in his senior year. After transferring from Rutgers University, he joined the Vanderbilt Political Review to contribute as much as possible to collegiate political discourse. He is also the editorial chair for the Vanderbilt College Democrats. 
Avi Mediratta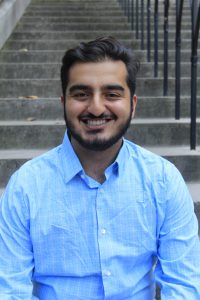 , Multimedia Director
avi.mediratta@vanderbilt.edu
Avi Mediratta is a junior from Orlando, FL majoring in Economics and Human and Organizational Development. His political interests include fiscal policy, campaign finance, and partisanship. Outside of VPR, he is involved in the Vanderbilt International Relations Association (VIRA), and Relay for Life. He also enjoys chocolate milk.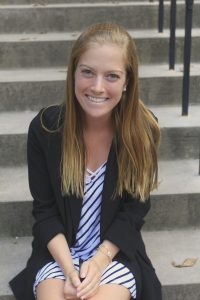 Charlotte Mellgard, Public Relations Director
charlotte.p.mellgard@vanderbilt.edu
Charlotte Mellgard is a junior at Vanderbilt University. She is majoring in political science with minors in both Corporate Strategy and Spanish. Charlotte contributes as both a writer and marketing director for VPR. She is particularly interested in international conflict and how it affects politics here at home. In addition to VPR, Charlotte participates in the Vanderbilt community through MentorTENNISee, VSG, and as a member of Kappa Delta sorority.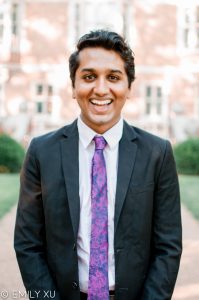 Naveen Krishnan, Special Events Director
naveen.krishnan@vanderbilt.edu
Naveen is a sophomore from Orlando majoring in Neuroscience, MHS, & Sociology affinity for politics, Netflix crime shows, and microwavable food from Commons. He's specifically interested in areas regarding investigative journalism, international relations, and the field of Neurolaw on a global scale.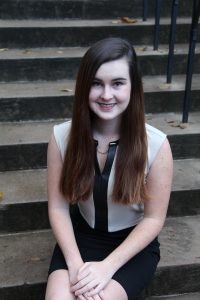 Lindsay Williams, Senior Editor
lindsay.williams@vanderbilt.edu
Lindsay is a junior from Reston, Virginia. She is majoring in Environmental Sociology and French and minoring in American Politics. She is passionate about environmental issues as well as social justice issues, particularly gender equality. She is also involved in Vanderbilt Tap That!, Vanderbilt Splash, Zeta Tau Alpha sorority, and Phi Alpha Delta pre-law fraternity.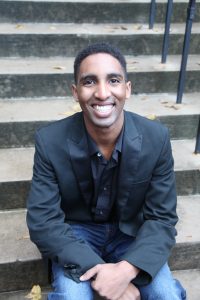 Karim Oliver, Senior Editor
karim.oliver@vanderbilt.edu
Karim Oliver is junior at Vanderbilt studying political science. Besides managing VPR's marketing and contributing articles, he is passionate about politics and follows domestic and international politics.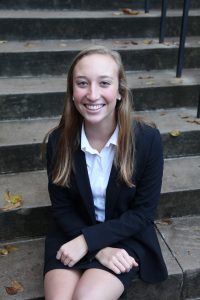 Catherine Kvam, Senior Editor
catherine.l.kvam@vanderbilt.edu
Catherine Kvam is a freshman at Vanderbilt University.  Previously, Kvam spent three years involved in journalism with her nationally ranked high school newspaper.  She first served as a staff writer until becoming News Editor, and finally Co-Editor-in-Chief.  During the summer before her senior year, Kvam interned with Chicago non-profit magazine Streetwise.  She is interested in social justice and international affairs.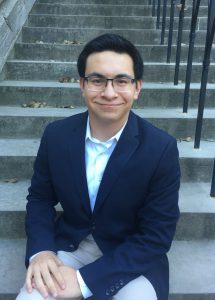 Alejandro Monzon, Senior Editor
alejandro.j.monzon@vanderbilt.edu
Alejandro is a First-Year Student in the College of Arts and Science at Vanderbilt University, planning to major in Public Policy and minor in Religious Studies. From a Chicago suburb, Alejandro is interested in Criminal Justice Policy, as well as Foreign Affairs. When not busy writing, Alejandro can be found reading books on historical political figures such as Teddy Roosevelt and Woodrow Wilson.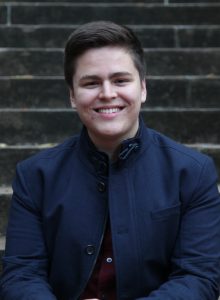 Noah van Mierlo, Senior Editor
noah.d.van.mierlo@vanderbilt.edu
Noah van Mierlo is a junior from the Netherlands studying political science. He enjoys watching soccer and commenting on the circus of American politics on his twitter, @NoahvanMierlo
Contributors
Cloe Anderson is a senior from Danville, Kentucky double majoring in public policy studies and human and organization development with a minor in American politics. Her interests include the electoral process, the legislative process, and gender and politics. In her spare time, you can find her watching CNN on the treadmill or taking a trip to the Sprinkles cupcake ATM.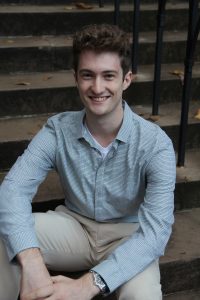 Eric Asen
Eric is a Freshman from Cary, Illinois studying Political Science and Economics. He is interested in criminal justice, international policy, and political theory. During the summer, Eric spends his time running his beekeeping business, and in his free time, Eric enjoys playing foosball and volleyball or reading history and literature.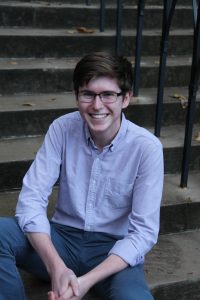 Devin Barkey
Devin is a sophomore electrical engineering major from Boca Raton, Florida. As a Supreme Court nerd, Devin avidly reads SCOTUSblog and listens to podcasts and oral arguments in his free time. He hopes to merge his interest in law and engineering into a career in patent litigation. In addition to VPR, Devin serves as treasurer of the Vanderbilt Mock Trial Team, a senator in Vanderbilt Student Government, and a team leader for Vanderbilt Student Volunteers for Science.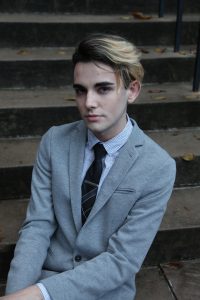 Noah Butler
Noah is a sophomore studying Political Science and French. He has worked as a campaign Field Organizer and as a District Intern for U.S. Congressman and Budget Chairman, Diane Black. His interests include European politics, comparative studies, environmentalism, and holding contrarian opinions.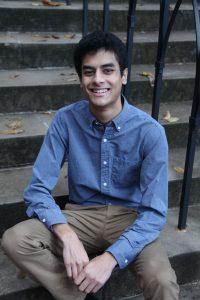 Aditya Gokhale
Aditya Gokhale is a first-year student from Saint Louis, Missouri, planning on majoring in Computer Science with possibly a double in Public Policy. He enjoys music and tennis, and is interested in political topics related to social justice and fiscal policy.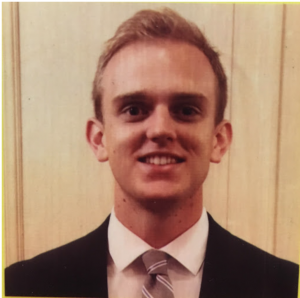 Jordan Grapentine
Jordan Grapentine is a junior from Madison, Wisconsin, focusing on local and domestic politics. In addition to the Review, he's a contributor to Vanderbilt Hustler Sports, a weekly host on VandyRadio, and a member of the Alpha Tau Omega fraternity. Post-college, Jordan plans to build a career in health care management and policy before working in Paul Ryan's White House.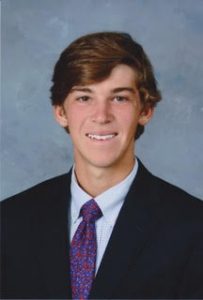 Danny Harris 
Danny is a Sophomore from Memphis, TN. He is majoring in Philosophy and Political Science with minors in Business and History. On campus, he is active in Reformed University Fellowship and is a New Member advocate in his fraternity, Kappa Alpha Order. Further, he is Secretary of Vanderbilt College Republicans. Danny is interested in attending law school, and is passionate about the philosophical and ethical questions that surround politics and the law.
Crofton Kelly
Crofton Kelly is a junior studying economics, history, and philosophy. He has interned on a variety of political campaigns and is especially passionate about education policy, criminal justice, and campaign finance. In his free time, Crofton loves playing racket sports, watching movies, and reading history books.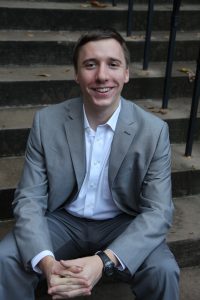 John Konicki
John is a junior from Oakland County, Michigan.  He is majoring in Political Science and Russian Studies.  He is interested in political culture and history, and hopes to become either a political science professor or a pundit.  In addition to writing for Vanderbilt Political Review, he is also the chair of Vanderbilt's AEI Executive Council, is a site leader for Alternative Spring Break, and participates in Model UN.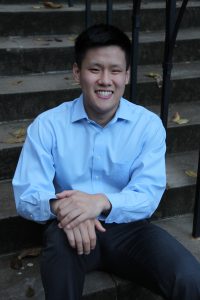 Alan Koo
Alan Koo is a student at Vanderbilt University studying economics and computer science. Born and raised in Dallas, Texas, his interests include race relations, business news, and U.S. political history. When not procrastinating at Stevenson Library, he enjoys listening to all kinds of music and watching football.
Keshav Kundassery
Keshav is a freshman majoring in Neuroscience and Philosophy. Outside of writing for VPR, he works in a neuroscience lab, planning to attend medical school after college. He also coaches a high school debate team part-time. Outside of work, he enjoys books, movies, and classical music.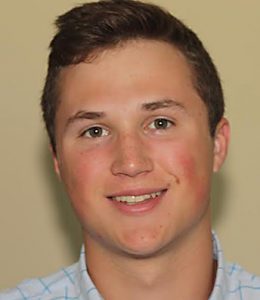 Ben Lackner
Ben Lackner is a sophomore from Buffalo, New York who plans to study public policy with a minor in history. He developed a love for politics while listening to his dad argue about current events with his in-laws every thanksgiving. When he is not studying or writing for the VPR, he enjoys torturing himself by watching Buffalo sports and reading. Additionally, he plays defense for Vanderbilt's club hockey team and plans to be involved in Greek Life.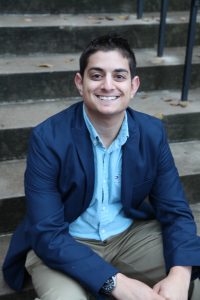 Joshua Lehrer
Josh is a graduate student at the Vanderbilt University School of Nursing, completing the MSN program to become a Family Nurse Practitioner. Originally from Flemington, NJ, he got his BA in Psychology at Case Western Reserve University in Cleveland, OH. Josh's deep passions include public health, bioethics, and health care policy-making
Joe is a sophomore from Purchase, New York double majoring in English and Political Science. Outside of VPR, Joe is the founder and chairman of the Vanderbilt Student Library Committee and a member of the prose staff for the Vanderbilt Review. He is particularly interested in the interaction between American politics, popular culture, and media.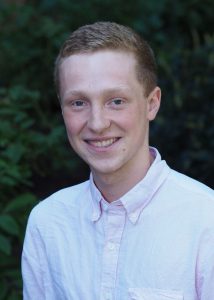 Josh Mazlish
Zach is a freshman from Chevy Chase, Maryland studying English and Mathematics. Growing up just outside Washington D.C. he's always been very politically conscious, and likes to think and write about all sorts of political issues. Outside of political stuff and school, he is an avid basketball fan who writes about the NBA Draft under the name JZ Mazlish.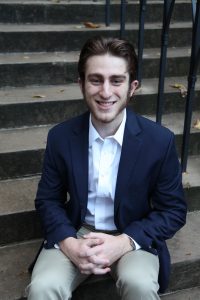 Palmer Montalbano
Palmer Montalbano is a freshman from New Orleans, Louisiana planning on double majoring in Political Science and Communications. He was inspired to write after witnessing the chaotic presidential election filled with false news stories and hopes to bring quality news stories to the Vanderbilt community. He is Vice President of a local New Orleans non-profit, Hams For Fams. He also writes poetry in his free time.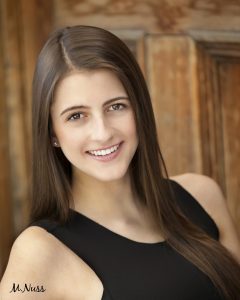 Jacqui Pittman
Jacqui is a sophomore Communications major and Business minor from Denver, Colorado. She recently moved to Sydney, Australia and enjoys the outdoors, dogs, and dance. Jacqui has specific interests in social and environmental policy.
Ram Reddy
Ram is a sophomore from Upland, CA majoring in History and minoring in Hindi. His political interests include geopolitics, nationalist and ethnic conflicts, the military in terms of foreign policy, and civil liberties/constitutional originality. In addition to writing for the Vanderbilt Political Review, he competes on the Vanderbilt Trapshooting Team, is the president of Turning Point's Vandy chapter, and is a member of the College Republicans. He watches old gangster movies, listens to classic rock, and works on cars in his spare time.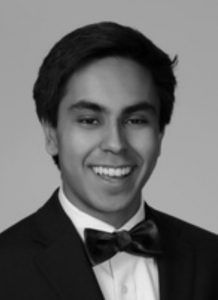 Shiva Sachdeva
Shiva Sachdeva is a sophomore student from Wallingford, Connecticut planning to major in political science. Other than writing for VPR, Shiva serves on the Freshman Steering Committee  of the College Republicans and plays on the club squash team. Shiva is most interested in domestic policy and legal issues.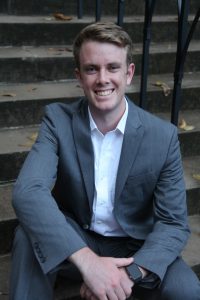 Connor Saeman
Connor Saeman is a junior from Huntington Beach, California currently studying History and Economics with a minor in Corporate Strategy. He identifies as moderately conservative and has strong interest in areas including the intersections of business and policy, LGBT issues, and American foreign policy. In his spare time, he loves to read, play sports video games, play volleyball and basketball, and watch Game of Thrones.
Vishesh Sharma
Vishesh Sharma is a first-year student from Edison, New Jersey who wants to study Political Science and Economics. Growing up in many diverse places, Vishesh loves engaging in conversations with people who hold intrinsically different beliefs; that is why he joined VPR – to continue the conversation. Aside from VPR, Vishesh is a part of the Vanderbilt International Relations Association and Student Government. When he isn't writing, you can find Vishesh enjoying episodes of Designated Survivor or Ken Burns documentaries about FDR.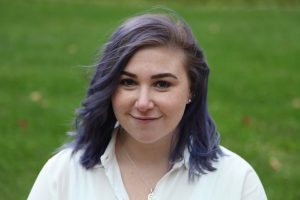 Sydney Silberman
Sydney Silberman is a senior studying Child Development, Psychology, and Philosophy. She is an RA in Branscomb, Peer Guide at the Center for Student Wellbeing, and former member of the Vanderbilt Sexual Assault Awareness and Prevention Committee. Sydney's passions and include Title IX advocacy, LGBTQI+ issues, and racial justice.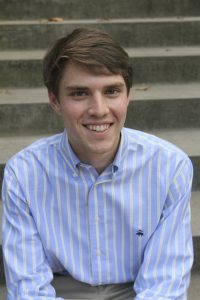 Simon Silverberg
Simon Silverberg is a junior from Baton Rouge, Louisiana. He intends to major in Public Policy and considers himself a certified American history nerd. Like many, his interest in politics was sparked by the Presidential election of 2008. He participated in his high school's student government, interned for a Louisiana Governor's race campaign, and is also a Stambaugh RA. Simon is particularly interested in the areas of international trade policy, environmental regulation and political rhetoric. His favorite twitter personalities include Nate Silver, Colin Cowherd and Keith Olbermann. Though  from the deep South, Simon is an avid New York Mets fan (it's a long story).
Ania Szczesniewski is an aspiring journalist who loves to write, hike, and think about food justice. On the weekends you'll probably find her working in the garden, holed up in a coffee shop, or adventuring with friends. She's a senior at Vanderbilt University majoring in Anthropology and Communication of Science & Tech.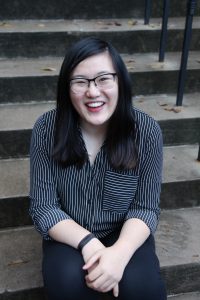 Stephanie Wang
Stephanie Wang is a freshman from Pittsburgh, Pennsylvania studying Computer Science on a pre-med track. Stephanie is particularly interested in issues pertaining to diversity/race relations and education reform.
Gavin Yuan
Gavin Yuan is a Sophmore from Fair Lawn, New Jersey studying Political Science and Medicine Health and Society. He is currently Pre-medicine and is interested in Health Policy. Gavin is also apart of VSVS as well as the Vanderbilt Water Polo club.