EXECUTIVE BOARD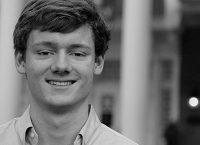 Alexander Slawson
President and Editor-in-Chief
alexander.r.slawson@vanderbilt.edu
Alex is a senior from Atlanta, GA majoring in Political Science and Economics.  Alex is particularly interested in the ways politics and economics affect each other.  In addition to writing for VPR, Alex enjoys co-hosting a radio show that often addresses political issues.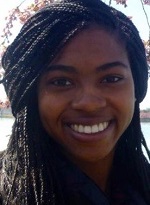 Caylyn Perry
Print Director
caylyn.perry@vanderbilt.edu
Caylyn is a senior who spent her childhood on army bases and her high school years in Columbia, MD. During her freshman year of college, Caylyn discovered her love of urban politics and has become deeply invested in advocating the importance of urban issues within the domestic sphere. When she's not doing the college thing, she enjoys hiking, running, and exploring Nashville's incredible food scene.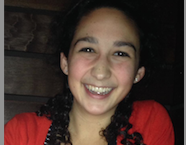 Allia Calkins
Layout Director
allia.r.calkins@vanderbilt.edu
Allia Calkins is a senior from Rochester, NY majoring in Economics and History with a minor in French. Aside from a brief stint with the local Democratic Committee in 12th grade, Allia has limited her political involvement to VPR and nightly dates with Jon Stewart (RIP). Her favorite Twitter personalities include Ezra Klein, Josh Groban, and Neil deGrasse Tyson. Go Bills!
Emily Stewart
Managing Director
emily.a.stewart@vanderbilt.edu
Emily is a senior from Charlotte, NC double majoring in Political Science and Spanish.This summer, she worked at the Department of Justice in the Office of International Affairs. Additionally, she was the Undergraduate Research Fellow at the Latin American Public Opinion Project here at Vanderbilt. She is interested in international politics and American foreign policy. This year, she is serving as the Managing Editor for VPR.
EDITORIAL BOARD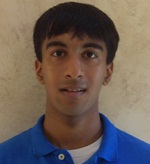 Alak Mehta
alak.mehta@vanderbilt.edu
Originally from Montville, New Jersey, Alak is a senior in the College of Arts & Science, working toward a double major in economics and philosophy. He is interested in a variety of political themes and institutions, but is particularly intrigued by the Supreme Court. At Vanderbilt, Alak is also a site leader for Alternative Spring Break, a community service organization that runs volunteer trips over spring break, and a member of WilSkills, an outdoors student organization. When he's not busy doing schoolwork or writing VPR articles, Alak loves to hike and watch soccer. He hopes to attend law school after graduation.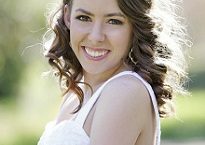 Alexandra Doten
alexandra.h.doten@vanderbilt.edu
Allie was Boston born and North Carolina bred, which means she loves both the Red Sox and her cowgirl boots. She is a sophomore and double majoring in political science and communications. Her work in high school with noted humanitarian organization The Echo Foundation fueled Allie's passion for international relations, research funding, civil rights and politics. Allie is particularly interested in minority and women's rights. In addition, she is a member of Manna, Vanderbilt Democrats Club, Vanderbilt Feminists, and is pretty sure Hilary Clinton is her spirit animal.
Alyssa Blanchard
alyssa.c.blanchard@vanderbilt.edu
Alyssa Blanchard is a sophomore hailing from New Orleans, LA. She plans to major in Public Policy Studies with a specialization in Educational Policy and minor in Spanish. Alyssa's interest in educational policy was inspired by the rapid changes in New Orleans' Recovery School District following Hurricane Katrina. Her experiences with public forum debate in high school sparked her interest in the thoughtful examination of political issues and the need for objective research. At Vanderbilt, she serves as a Resident Adviser and as the vice president of Tennessee Model Congress. Alyssa is interested in women's rights, social inequality, and education policy. She mourns the loss of The Colbert Report in this troubled presidential election season, but hopes for a brighter tomorrow in political satire.

Anela Magnum
anela.m.mangum@vanderbilt.edu
Anela Mangum is a junior studying History and Political Science. She grew up in a military family but is particularly fond of Nashville and the great state of Tennessee. This past summer, she was an intern in Representative Roby's office in Washington, D.C. She is interested in international relations, Veterans Affairs, and cookies. In her spare time, she takes violin lessons, ballet classes, and watches videos made by British YouTubers.

Brooks Cain
brooks.r.cain@vanderbilt.edu
Brooks Cain is a senior from Norman, Oklahoma double majoring in Economics and Human and Organizational Development (with a focus on Leadership and Organizational Effectiveness). This past summer he worked on Capitol Hill for Rep. Jim Cooper. He is a part of Vandy Fanatics on campus, where he can put his Vanderbilt fandom to work for the student body. In the future, he hopes to dedicate his life to finding innovative solutions for problems on a national and global scale.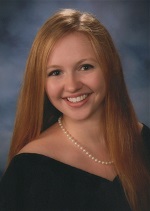 Katie Fuselier
kathryn.m.fuselier@vanderbilt.edu
Katie is a junior from Harrington Park, NJ double majoring in History and Political Science with minors in Corporate Strategy and French. Katie's interest in policy began when she read Henry Kissinger's Diplomacy in high school and was further enforced during her time interning in the House of Representatives last summer. Katie hopes that her experiences at Vanderbilt will lead to law school and then a career in government relations law. Outside of VPR, Katie is a member of the Board of Directors of Vanderbilt Student Media, writes for The Vanderbilt Hustler, participates in the Tennessee Intercollegiate State Legislature, is Musical Director of the a cappella group Voce, serves on the Executive Board of the Vanderbilt University Concert Choir, and is a member of Alpha Chi Omega.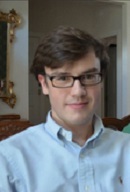 Christian Talley
mark.c.talley@vanderbilt.edu
Christian Talley, from Chattanooga, TN, is a junior in the College of Arts and Sciences. He is majoring in History with the ultimate goal of defending an original Honors thesis on a topic in American history. Before coming to Vanderbilt, he participated in Public Forum Debate and captained the 2012 Tennessee State Champion mock trial team. His interests include political theory; the politics of American foreign policy, economic history, and the Founding generation; and the historical contextualization of contemporary political issues. He is also a brother of Phi Gamma Delta fraternity.
Christopher St. Clair
christopher.g.st.clair@vanderbilt.edu
Chris St. Clair is a sophomore from Brentwood, Tennessee currently studying political science. Chris has been deeply invested in American politics and argument since high school and has been engaged in campaign work and research in his community, including the recent Nashville mayoral race. His greatest interests include income inequality, comparative politics, American history, and climate change/energy policy. Chris hopes to one day attend law school and practice intellectual property law. Chris is also an active musician, a staff writer for Contra, and a brother of Pi Kappa Alpha.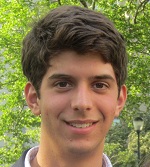 Harrison Ebeling
harrison.d.ebeling@vanderbilt.edu
Harrison is a history major from Baltimore who first became interested in politics while studying American history and the U.S. political system in high school. That interest continued to grow with his involvement in his high school newspaper and its advisor's avid political interest. Harrison is particularly interested in the cooperative—or uncooperative—workings of America's bipartisan system as well as the U.S.'s international policies. He also loves sports, particularly squash, volleyball, and basketball.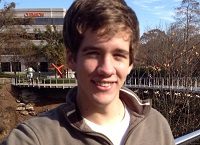 Harrison Stall
harrison.r.stall@vanderbilt.edu
Harrison is a sophomore in the College of Arts & Sciences from Greenville, SC but is likely to transfer to the School of Engineering and double major in Computer Science and Applied Mathematics.  His interest in global affairs stems from high school when he spent his Saturdays giving speeches about domestic and international politics with the speech and debate team. Harrison is particularly interested in bipartisan cooperation, social stratification in American Society, and the War on Drugs. On campus, he is involved in Vanderbilt Student Government and VandyApps and is interested in volunteering at a local school as part of the Big Brothers Big Sisters program of Nashville.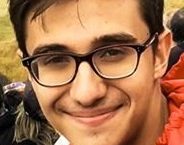 Harry Garrett
robert.h.garrett@vanderbilt.edu
Harry Garrett is a junior Political Science major from Las Vegas, Nevada. He became interested in politics after competing in Policy Debate throughout high school, where he was introduced to the complexities of international and domestic politics. He recently studied at the University of Cambridge over the summer, taking a seminar on international politics with some of the brightest students and professors from around the world. He is involved in debate, Model United Nations, Vanderbilt Television, and WRVU.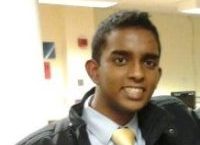 Harsha Ramesh
harsha.v.ramesh@vanderbilt.edu
Born in India, Harsha is an A&S sophomore who spent his childhood in London, UK and Cincinnati, Ohio. Majoring in Economics and Political Science, minors in Chinese and Financial Economics. Harsha became a geopolitical junkie after competing in International Extemporaneous Speaking on the state and national level. He is particularly interested in the rapidly changing dynamics of Asia, and the economic performances of emerging markets. Harsha spent his last two summers as an intern at an NGO in South India, and hopes to eventually positively impact the world through policy decisions. In his free time, he can be found playing tennis, on the lake rowing, or jamming on the piano. Foreign affairs specifically in the Asia-Pacific and MENA regions, as well as the development of emerging markets. Recently gained an interest for climate change politics. Loves to play tennis, learn languages, and try new flavors at Jamba Juice.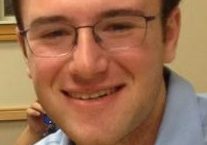 Jeffrey Greenberg
jeffrey.a.greenberg@vanderbilt.edu
Jeffrey is a junior from Parkland, Florida majoring in Public Policy Studies with minors in Financial Economics and Spanish. His love of politics came around at an early age and he has an eclectic set of key interests including US electoral politics, civil liberties in the United States, geopolitics, and national security in the 21st century. On campus, Jeffrey currently serves as News Editor of VandyRadio, where he writes daily news briefs and interviews various guests, and he is also a member of the executive board of the Vanderbilt Skeet Shooting Club. Additionally, he currently works as an intern for Lamar Alexander's 2014 senate campaign, and this past summer he studied the 2008 financial crisis at the London School of Economics. In his spare time, you can find him playing basketball at the rec or watching old movies. His political interests include US electoral politics, civil liberties in the United States, geopolitics, and national security in the 21st century. In addition to VPR, Jeffrey is the Station Manager for VandyRadio, serves on the VPB Speakers Committee, and is a member of the Vanderbilt Shotgun Team. In his spare time, he loves watching sci-fi movies, listening to old music, and exploring the outdoors.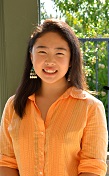 Lauren Pak
lauren.s.pak@vanderbilt.edu
Lauren is a 5'3″ passionate little soul hailing from sunny CA. She might be tiny but according to an old African proverb involving a mosquito, small can make a definite impact. She loves to write as much as she enjoys using her voice to make a positive impact on the world. Lauren has interned for Councilman Gil Cedillo creator of the California Dream Act, worked for the FUND for the Public Interest's Human Rights Campaign, and has written for the Huffington Post on the issue of education reform. A debater, a dreamer, a human rights activist, a pantsuit fanatic, Lauren is a current freshman here at Vanderbilt studying Human and Organizational Development. She hopes to one day dabble in public policy and work for a non-profit.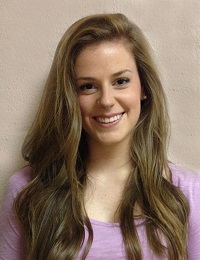 Rachel Magary
rachel.e.magary@vanderbilt.edu
Rachel is a senior from Cincinnati, Ohio majoring in economics with a minor in financial economics. Formerly a journalism major at Northwestern University, she discovered her passion for politics and educational policy while reporting on Chicago Public Schools for a class. Outside of VPR, Rachel is a mentor in The AfterSchool Program (TAP) and a member of Delta Delta Delta sorority. After she graduates, she hopes to pursue a law degree.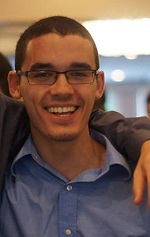 Gregory Bernstein
gregory.a.bernstein@vanderbilt.edu
Gregory is a junior from Plantation, Florida and is studying Political Science and Economics. Gregory has been interested in the political process since an early age and has worked on two presidential campaigns and a number of other local campaigns. Some of Gregory's key interests include economic inequalities and education policy when writing about domestic policy and democratic institutions in Africa and the Middle East when it comes to the realm of international relations and comparative government. In addition to writing for the Vanderbilt Political Review, Gregory is also a member of the Vanderbilt University Mock Trial team and is involved with the Tennessee Immigrant and Refugee Rights Coalition. When Gregory graduates he plans on earning a PhD in political science and then pursuing a career in politics, academia, or the State Department.

Sydney Bub
sydney.m.bub@vanderbilt.edu
Sydney Bub is a sophomore from Los Angeles, California, hoping to major in History, Economics or Political Science. Her interest in politics, and in particular the morality of political actions, began in high school, largely as a result of her involvement in highly philosophical Lincoln Douglas debate and her writing for her high school's political and philosophical journal. She is also interested in American history and loves learning about the rise of corporations in America. In her free time, Sydney loves to play tennis, read and explore Nashville.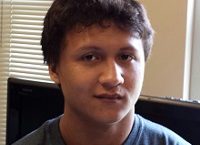 Rahmlee Reynolds
rahmlee.p.reynolds@vanderbilt.edu
Rahmlee is a sophomore in the College of Arts & Science, originally from Springdale, Arkansas. Although undecided on his prospective major, he is seriously considering a double major in Astrophysics and Political Science. In high school he captained the Quiz Bowl team and was an active participant in local literacy programs and GED tutoring. His political interests are quite varied, but he particularly enjoys controversial issues like capital punishment, abortion, and immigration reform.