Michael Regan Jumps into Action as EPA Administrator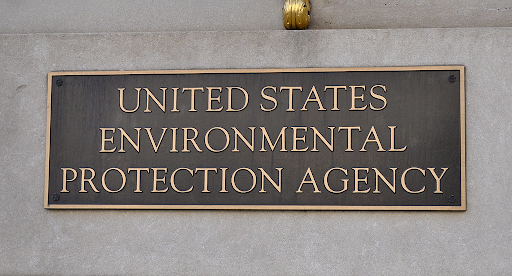 In early March, the Senate confirmed Michael Regan as the sixteenth Administrator of the Environmental Protection Agency. He brings years of experience in environmental justice and regulation to an agency poised to play a critical role in enacting many Biden administration policies. 
Regan will be the first black man to ever hold the position. He started his career at the EPA, working in its air quality and energy programs under Presidents Clinton and Bush. He then joined the Environmental Defense Fund, where he rose to the positions of Associate Vice-president for Clean Energy and Southeast Regional Director. 
Regan most recently led the North Carolina Department of Environmental Quality. In this role, he fought for environmental justice across the state. He blocked the extension of a natural gas pipeline, won a settlement regarding toxic PFAS chemicals, and struck the largest coal ash clean-up deal in the history of the United States. 
This history of success gives Regan uniquely bipartisan support. In addition to all 50 Senate Democrats, 16 Republicans voted to confirm him. Richard Burr and Thom Tillis, his Republican home state Senators, introduced and advocated for him at the hearing, praising his support for their state's agriculture industry. 
Regan is said to prioritize agreeability in his work, being willing to listen to all sides of an issue. At his confirmation hearing, he explained, "I've learned that if you want to address complex challenges, you must first be able to see them from all sides, and you must be willing to put yourself in other people's shoes." 
Even the Republican Senators opposing him did not deny his expertise, instead focusing on the wider environmental policy picture. At the hearing, Senate Minority Leader Mitch McConnell backed his negative vote by arguing that, even if Regan is greatly experienced, "The problem is what he's poised to do with it." 
Despite this potential opposition, Regan will look to continue what the Biden administration has already done, as well as pursue further goals, such as controlling climate change and regulating per- and polyfluoroalkyl substances (PFAS). 
On his first day in office, President Biden revoked the permit for the Keystone XL oil pipeline. The executive order claimed, "Leaving the Keystone XL pipeline permit in place would not be consistent with my Administration's economic and climate imperatives." While critics saw this as a source of lost jobs and damage to the oil economy, environmentalists supported the decision and believed it was a promising direction for the new administration. 
Just a week later, Biden placed a moratorium on the sale of oil and gas leases, representing one of his administration's first major steps in tackling climate change. He plans to make the United States carbon neutral by 2050, a goal which Regan's EPA will play a major role in working towards. 
In his confirmation hearing statements, Regan also committed to prioritizing regulation of PFAS, a category of man-made chemicals found in food, drinking water, and a variety of household products. These substances have been linked to long-term damage to the environment and human health, and Regan tackled this specific issue during his time in North Carolina. Even before his confirmation, the EPA planned to regulate PFAS under the Safe Drinking Water Act, and Regan is poised to carry out this goal. 
This week, in his first major action as Administrator, Regan dismissed experts appointed to the EPA by President Trump. The complete removal of more than 40 members of the Science Advisory Board and Clean Air Scientific Advisory Committee broke norms. However, even on the campaign trail over a year ago, Biden touted starkly-different environmental priorities than the previous administration. 
Regan's statement following this decision discussed the importance of scientific integrity and a agency-wide commitment to upholding it. In explaining the value of the agency's advisory bodies, he wrote, "Resetting these two scientific advisory committees will ensure the agency receives the best possible scientific insight to support our work to protect human health and the environment."
While Biden's environmental goals are daunting, new Administrator Michael Regan brings a wealth of experience and support to the EPA, which will be tasked with carrying out many of the administration's plans in that realm of policy. He takes the agency's helm at a critical time with the well-being of the planet and all Americans on the line, and looks to protect both as best as possible. 
Vanderbilt Political Review reached out to a number of Vanderbilt professors with specialties in the area of environmental policy and public administration for comment on this nomination, but received no reply.