SATIRE: We'll Miss You, Andrew Cuomo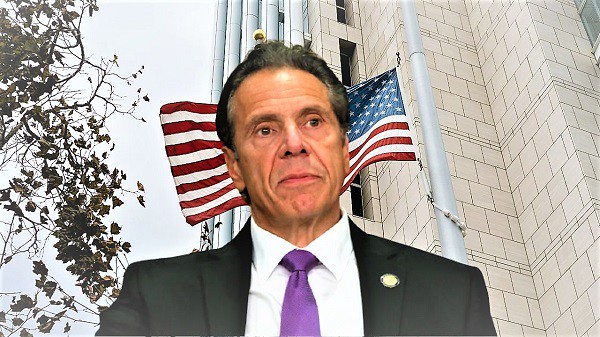 Andrew Cuomo, longtime political powerhouse and a man once heralded as the face of the Democratic Party, has made the entirely voluntary and not at all politically motivated decision to step down as Governor of New York. To commemorate his recent departure, we here at VPR wanted to remind our audience of the enduring accomplishments of his career.
Cuomo truly is an embodiment of the American dream. He came as a young boy from humble beginnings, with his father stuck in a minor bureaucratic role at the state level, the  governorship of New York. Yet, he shook off the naysayers who criticized his "political dynasty" and rose to become governor himself. Through it all, however, he's maintained a sense of humility. 
It's not as if he's had any help from the media, either. Andrew has consistently had to handle tough coverage from the top news networks, like from his brother and CNN host, Chris Cuomo, who gives him hardball questions on air like "How's mom doing?" Interestingly, Chris hasn't been covering his brother as much recently, for some strange reason. I hope he didn't get caught up in anything too scandalous.
Cuomo's rise to stardom came during the early days of the COVID-19 pandemic, when his daily press conferences made him the hero of the moment. It was a resounding success story for a country deep in pain. Some critics allege that Cuomo is responsible for New York being the worst affected state in the US, especially in the early days of the pandemic. But that's completely ridiculous! Cuomo was instrumental in keeping the death count low. He was so good at it, in fact, that his own office reported a full 10,000 fewer COVID deaths in New York than the CDC! That's saving lives if I've ever heard of it.
This was especially true in nursing homes, where Cuomo may have saved as many as 50% of people through his astute policy choices, like when he forced COVID-positive senior citizens back into their nursing homes. I know, that sounds bad, but when it comes to making tough decisions, Andrew Cuomo is one of the best there is. That's why so many other politicians in New York love and respect the work he does. His office is especially good at maintaining transparency, which is probably why one of his aides admitted to underreporting nursing home deaths for political reasons. But it's not so serious that the FBI is investigating him for the cover up or anything. That would be ludicrous.
Any profile of Andrew Cuomo's political achievements would, of course, be woefully incomplete without a thorough commendation of his status as a feminist icon for his state. Cuomo himself often touts how many women he hired to positions in his administration (if he thought they were pretty enough), and he's even facilitated the appointment of the first female governor of New York! Did you help break the highest glass ceiling in the progressive stronghold of the country? No. No, you didn't. Sure, he may have only appointed a woman as governor after resigning  due to multiple sexual misconduct scandals, but we need to evaluate his tenure based on its results. And anyway, it's a well established norm that we don't let sexual misconduct allegations get in the way of a politician's political ambitions. Especially if they're running for President.
In conclusion, we're sorry to see you go, Andrew Cuomo. Can't wait to see where you end up next!
Image credit: Santosh Bhunia via Flickr