What Now? Vanderbilt Women Tell Us What Comes Next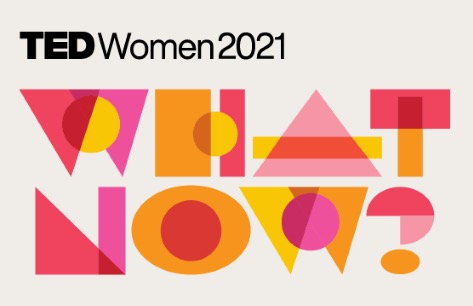 "What now?" was the central question at the virtual TEDxVanderbiltUniversityWomen event on Friday, Dec. 10. Viewers heard from both Vanderbilt leaders and speakers who had participated in the TedWomen 2021 Sessions regarding their thoughts on how the world can proceed following the devastating COVID-19 pandemic. The event alternated between recordings of Vanderbilt women leaders and the recorded sessions from the TEDWomen2021 event between Dec. 1 and Dec. 3 in Palm Springs, CA. 
From the Vanderbilt community, speakers included: Krystal Clark, Director of Employee Learning and Organizational Effectiveness in Vanderbilt University Human Resources,  C. Cybele Raver provost and vice chancellor for academic affairs, Candice Lee, Vice-Chancellor for University Affairs and Athletics, and Kathleen Seabolt, Executive Director of the Vanderbilt Child & Family Center. Selected speakers from the TedWomen2021 event included: Epidemiologist Jennifer B. Nuzzo, internet personality Lilly Singh, singer-songwriter Rosanne Cash, sociologist and author Anna Malaika Tubbs, and WNBA star and activist Candace Parker. 
The event sought to provide answers or guidance as to what comes next specifically following the COVID-19 pandemic. Dr. Lee gave her answer outright, stating that the answer is "up to you." With that knowledge, Dr. Lee offers a piece of advice in moving forward, which is to retire the old data. Data, Dr. Lee says, is the stories we tell ourselves and it is important in moving forward to retire the narratives that no longer serve us. Data does not tell the full story, so it is important to evaluate the stories you tell yourself and give yourself permission to retire pieces of them. According to Dr. Lee, Sarah Fuller is an example of retiring the data; Fuller retired the narrative that girls are not football players and walked onto the field becoming the first woman to play in a Power Five football game. 
Dr. Nuzzo, the lead epidemiologist for the Johns Hopkins COVID-19 Testing Insights Initiative, informed the audience of her most asked question which is "when will things go back to normal?" Throughout her talk, Dr. Nuzzo told the audience that just how the Great Baltimore Fire of 1904 led to massive changes in fire safety, she hopes that this pandemic will create necessary changes in our infectious disease and general healthcare infrastructure. To that end, Dr. Nuzzo's answer to the question of when things will go back to normal is hopefully never. She hopes that never again will we find ourselves so unprepared for such an outbreak. What comes next for Dr. Nuzzo is groundbreaking reforms and expansions to help prevent the next infectious disease from reaching COVID-19 level damage.
Lilly Singh spoke about the difficulties of being an Indian woman trying to succeed in the entertainment and comedy spaces that are so heavily dominated by white men. Singh focused on the importance of building an inclusive and productive table in contrast to the tables that so many women fight to have a seat at which were never made for them. At Singh's improved table there are four rules: don't weaponize gratitude, invest in potential, make room for women, and upgrade the table talk to include diverse perspectives. Following Singh's talk, Rosanne Cash gave a performance of "The Sunken Lands" and "Particle And Wave."
Dr. Raver's take on the question of what comes next comes in the form of words of wisdom for the intelligent and innovative members of the Vanderbilt community. Dr. Raver tells listeners to trust in themselves and invest in themselves as creators of new knowledge in the face of threats and uncertainty. She emphasizes the importance of the endeavors progressing all across our campus especially as we reel from the fear that the pandemic sparked. Dr. Raver cites her recent experience coming face to face with a grizzly bear as exemplifying that in response to true terror, we have to trust in ourselves and our abilities to solve the problems we are faced with. 
Anna Malaika Tubbs's answer is to support mothers. Tubbs's advocacy work centers around bringing awareness to the historic and current contributions that mothers make that often go underappreciated. Especially during times of crisis such as a pandemic, mothers are further relied on and further ignored in conversations around supporting communities and groups of people in need. Tubbs believes that telling the stories of mothers and their contributions can make all the difference in building a better world as we move forward. 
Dr. Seabolt believes that what must happen now is to reimagine childcare in our country. According to Dr. Seabolt childcare is the backbone of this nation's economy and the pandemic illuminated numerous faults in the current system. Moving forward, Dr. Seabolt emphasizes the necessity of childcare solutions that deliver a system of dignity and respect for the teacher, access for the parents, and center the needs of the children. 
The final speaker, Candace Parker, found her answer to the question of what comes next in the next generation by using her daughter as an example. As a WNBA superstar, Parker knows she is first and foremost viewed as a basketball player, however, she knows that she is so much more. She does not allow herself to be limited by the box people place her in. A firm believer in breaking barriers and defying limitations, Parker is doing her best to instill those values unto her daughter. Parker's optimism for the future following the pandemic, she says, "lies in the next."
The TEDxVanderbiltUniversityWomen event saw numerous women seek to answer the question of "what now?" as we forge ahead following the COVID-19 pandemic. The consensus of these women with resumes of impressive degrees, accolades, achievements, and experiences is that the future remains undetermined and young minds have the power to direct it. 
Image Credit: Image Courtesy of TEDxVanderbiltUniversity