OP-ED: Maya Angelou on the Quarter is Only a Symbolic Victory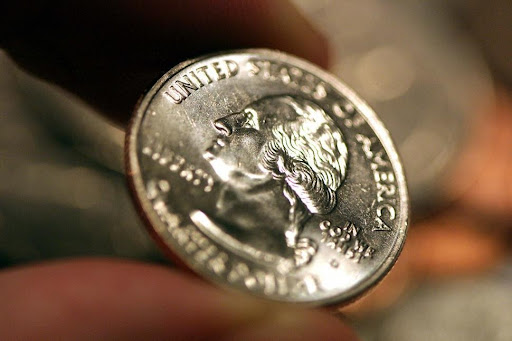 Image Credit: Image via Freerange
The United States Mint recently announced that Maya Angelou would be printed on a U.S. quarter as part of their American Women Quarters Program. Angelou, born in 1928, was a poet, writer, and social justice advocate. Her seminal work, I Know Why the Caged Bird Sings, allowed her to be recognized nationally beginning in 1969. The quarter shows Angelou with her arms outstretched; behind her is a bird and rising sun, imagery inspired by her most famous work.
After the announcement, many celebrated that a woman of such high character was being honored and recognized. That being said, some advocates expressed their frustration in having those with power ignore their demands of criminal justice reform and antiracist legislation once again. American filmmaker, Bree Newsome Bass, wrote on Twitter, "Whenever I die, please don't allow my image to be co-opted by the power establishment. Don't let my name and likeness be used to argue for peace in the absence of justice. I believe uncompromisingly in the liberation of the black, poor and oppressed from systems of white supremacy." Her remarks, of course, reminded many of the death of Breonna Taylor.
Breonna Taylor was a 26-year old Black woman that was fatally shot inside her home in Louisville, Ky., on Mar. 13, 2020. Three officiers, Jonathan Mattingly, Brett Hankison, and Myles Cosgrove, forced their way into her apartment and fired 32 shots after Taylor's boyfriend fired one, thinking the officers were intruders. Taylor's boyfriend, Kenneth Walker, was shot in the leg while Taylor, an essential worker, was hit six times.
Following the death of Taylor, Americans demanded justice and for months, their cries became white noise. September of 2021, Kentucky Attorney General Daniel Cameron announced that no charges were directly tied to Taylor's death. The jury charged Hankison with three counts of wanton endangerment while Mattingly and Cosgrove weren't charged at all.
This betrayal of justice shined a spotlight on the fact that Black women are not valued in the U.S. justice system. Nearly two years after the killing, Americans, especially Black Americans, are still calling for accountability but are seeing progress in other areas such as Maya Angelou being the first Black woman to appear on a U.S. quarter. Angelou being featured on a quarter is a great step in the right direction. However, Black Americans have asked for something simple: for their humanity to be recognized. Angelou on the quarter is a symbolic victory that distracts those in power from the true demands of the Black community, economic equity and real justice. 
Treasury Secretary Janet Yellen said, "Each time we redesign our currency, we have the chance to say something about our country, what we value, and how we've progressed as a society." At the same time, I stand with many in questioning the validity of this statement when looking at the quality of life many are faced with in America today. 11.8% of the Black community in America navigates life without health insurance, this number climbs to nearly 24% with the Hispanic population. In addition to this, millions of minority Americans are living below the poverty line without access to adequate and sufficient education. Much more shocking, on a single night, more than half a million Americans find themselves unhoused. While the United States Mint is attempting to reflect the change in America and send a positive message, this quarter reveals that America still has a long journey of progress ahead. 
Black leaders weren't asking for Juneteenth to become a national holiday or for Emmett Till and his mother to be awarded a posthumous Congressional Gold Medal, the demand was always on improving America. There is nothing inherently wrong with symbolic victories. They only become a problem when they're not followed by actions that improve the quality of life for disadvantaged Americans.