Robert Schutt: Student, Politician
Christopher St. Clair
March 27, 2017
You're 21 years old. You've spent your adult life watching career politicians run unopposed in your county, election after election. You've seen voter turnout and civic engagement in your city languish. You're sick of seeing the same men rewarded with political office over and over again, even in the wake of embarrassing scandals. What do you do about it?
If your name is Robert Schutt, the answer is simple: you run for office.
One of Vanderbilt's most tenacious students, Schutt is throwing his hat in the ring and setting his sights on Tennessee District 95's open seat in the State House of Representatives. Though he boasts neither political nor professional experience, Schutt believes his attitude and political message are enough to carry him to the State Capitol.
Schutt, a Shelby County native, says he's been eyeing a run for office in his hometown for a few years now. "I started to look into how many people were running unopposed in the state legislature," says Schutt. "I quickly found out that a lot of people run unopposed year after year. Incumbents can basically keep their seats until they decide to vacate."
The numbers don't lie: Tennessee state elections go uncontested all the time. Last year, 48 of 99 seats (48.4%) in the House went unchallenged in the general election. And in 2014, a whopping 59 seats (59.6%) were one-sided victories.
For Schutt, the final straw came after the dramatic series of events that led to the 95th District's seat becoming vacant. Longtime incumbent Curry Todd had managed to hold onto the seat for nearly two decades, even after being arrested in 2011 on DUI and handgun possession charges. After a second arrest during the primary season last year, Todd was defeated handily by newcomer Mark Lovell.
But Lovell lasted less than three months in office—he resigned at the beginning of February after multiple reports alleged that he had groped a female staffer at a reception in Nashville.
"People are tired of party politics—I'm tired of party politics."
For the first time in decades the seat is wide open, and the competition over it is stiff. Ten candidates, including Schutt, filed qualifying petitions for the race this month. The Republican field is the densest with seven candidates, including two aldermen, two attorneys, a school board member, and an environmental protection organization director. Attorney Julie Byrd Ashworth stands unopposed in the Democratic primary, while Jim Tomasik and Schutt are running as independents.
When I asked why he had chosen to run as an independent in a thoroughly red district, Schutt acknowledged that the Republican field was a little crowded but added that he's "never identified with either party."
"People are tired of party politics—I'm tired of party politics," says Schutt. "I'm tired of  how it keeps people from compromising."
Right now, Schutt's campaign is in its early stages, and he's still assembling a team to help him take off ("We are very much still building"). But of the help he's received so far, a lot of it has come from other current and former Vanderbilt students. For example, Sam Boyette, a filmmaker from the Class of 2016, created a professional promo video for his campaign website; current Vanderbilt junior Shawn Kerry is also working as Schutt's campaign treasurer. Schutt also noted that "a handful of friends" were helping him do policy research in preparation for his platform.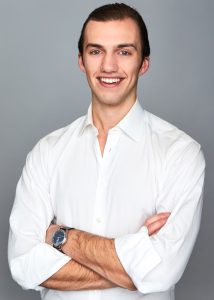 On the subject of platform, Schutt is keeping things fairly simple and straightforward for now—he intends to keep building his platform as the campaign wears on. But highest on the list of his current priorities is, not shockingly, accountability. "We must hold our legislators accountable," his website reads, "by pushing for increased civic engagement, and increased internal accountability within the legislature."
"This is something I'm doing on the principle of civic engagement," says Schutt. "I want to make sure that people are voting, that they're just generally engaged and participating so people aren't just running unopposed year after year."
Also in bold on his platform is protecting the state's natural resources, which again comes as little surprise given Schutt's tenure as editor in chief of Orbis, an environmental advocacy publication on Vanderbilt's campus. Schutt also wants to bring more private business and organizations to the table: part of his platform calls upon "Tennessee's private and non-profit sectors to step to up to the plate, take responsibility for our communities, and fill in roles that have been left to the public sector until recently."
One of the big questions I had for Schutt was about how he, a junior in college, would be able to balance life as a student and a legislator if he ended up winning. I was shocked to learn that Schutt is on track to graduate in May – he's been working diligently to finish up with school early so he can devote more time to pursuing office.
He does, however, have to learn how to balance school life with campaign life, since the election season will be in full swing before he graduates in May. Schutt has been traveling home to work in his district every weekend this month, but he told me he plans to be on the ground in Shelby County full-time by May.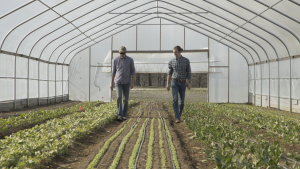 As far as campaign work goes, Schutt says he's already pretty busy. "We're setting up meetings with community groups right now," he says. "Mostly meetings with individual leaders in the community." He mentioned that he's already been invited to participate in a legislative forum hosted by the TN Nurses Association of District 1. The town hall-style event will feature all ten candidates answering questions from moderators and audience members
April will be the critical month for Schutt and his opponents, when campaign fundraising really starts to kick off. Schutt says after April he'll be ready to "hit the ground hard" and start really canvassing around town, something he's looking forward to. "I'm all about shaking hands and kissing babies," he says laughing.
With the June 15 election quickly approaching, the competition steep, and the stakes high, Shelby County residents are in for an exciting ride. But for Schutt, the most exciting part is the potential he believes the next state legislature has to bring people and politics together in a more meaningful way.
"I believe a lot of people are upset about politics from the federal level down, and as the government contracts under [the Trump] administration, a lot more power is going to come down to the states," says Schutt. "For way too long people have kind of written off state government, but when people start to see how big of an impact the state government actually has, it's gonna hopefully compel people to get engaged."


Voting for the primary election begins April 7 and lasts through April 22.
Outdoor photos courtesy of Sam Boyette. Headshot courtesy of Rob Crosby.