Nashville's March For Our Lives
March 24th 2018 brought close to 12,000 Nashvillians to the streets. Protesters and activists marched in solidarity with the victims of gun violence in hopes of common sense gun reform. Following the shooting at Stoneman Douglas High School, a movement, unbounded by partisan politics, formed The March for Our Lives. Millions of activists around the country marched at student-led events on Saturday in order to finally say 'enough is enough'.
Nashvillians of all ages began the march at Public Square Park; they marched to raise awareness and demand legislative action. Students from area schools along with teachers rallied against the idea of arming teachers and making schools warzones, proclaiming "Book not bullets."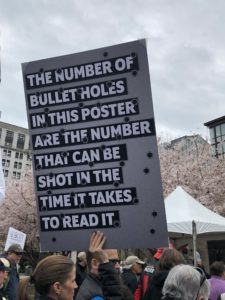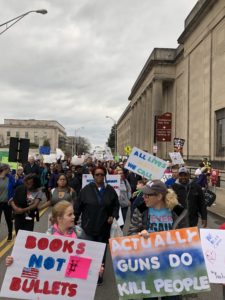 Most parents in attendance agreed that they were marching in order to teach their children that they can stand up and fight for change. An important activist group Moms Demand Action for Gun Sense in America attended and spoke to VPR about the fears they have regarding their children's safety in school.
"We simply will not stand for the violence that could potentially be inflicted upon our children. Their lives are invaluable," explained a mother named Jessica.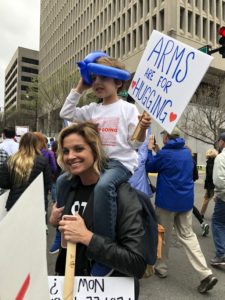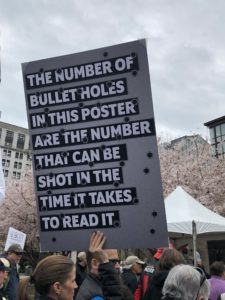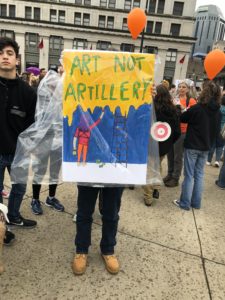 Even Sarah Hyland, from Modern Family, attended and spoke to VPR about "how proud [she] is of this younger generation's ability and desire to take a stand. The days of silence are over."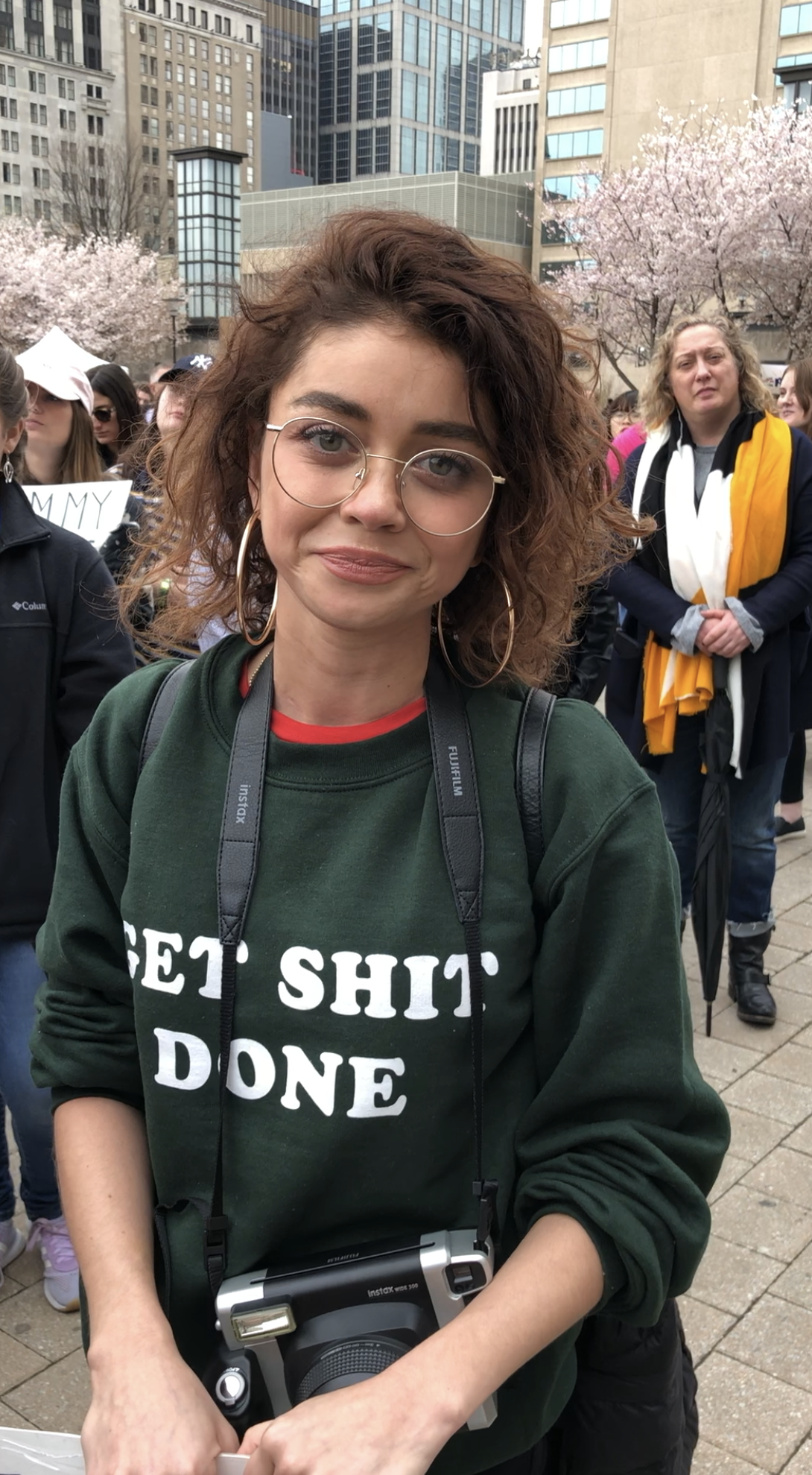 The march also brought out elderly participants, many of whom have either served or have grandchildren they want to protect. Veterans vehemently advocated against the possession of AR-15s. Those with grandchildren feared whether their loved one's lives could be in jeopardy.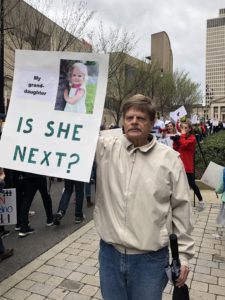 One elderly gentleman, who revealed to have been a hunter his whole life, had this to say:
"I've spent my life in the woods. The NRA used to be good when it first started, but now they have gone overboard with assault rifles which should not be allowed. You don't hunt with assault rifles… you don't do anything with them but kill people."
There was also a large presence of supporters of the Black Lives Matter Movement. These individuals marched to bring attention to the fact that legislators should not simply vote to end school shootings but all shootings in our communities. No matter the reason for marching, all the marchers actively proclaimed that common sense gun is long overdue.
The Nashville march was organized by student leader and Vanderbilt freshman Abby Braffman. Following the march, protesters attended a rally featuring key speakers from the Nashville community. Vanderbilt student Ben Osterlund delivered a spoken word poem shedding light on the uncertainty and fear that resonated with many Americans. Another Vanderbilt student and resident of Newtown, Connecticut Aimee Alexander discussed the lack of legislative action following the Sandy Hook shootings and similar tragedies and plead for voters to hold their representatives accountable. Several students from area schools ranging from elementary school to high school voiced this opinions on why school matters to them and the fear that they currently live in.
Organizers of the March For Our Lives urged protesters to take to the polls in November voting out representatives who failed to listen to the public outcry. The march showcased the great democratic spirit of America and the veracity of the new generation to speak up for what matters to them.