Black-and-White Perspectives: A Look At The BCC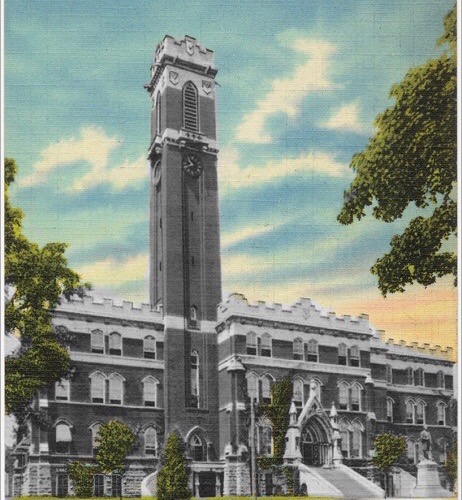 Danny Harris
January 11, 2019
Adriel Bineza and Danny Harris contributed to this article.
We Americans are of the firm understanding, or ought to be of the firm understanding, that politics in our country are black-and-white in a few senses of the phrase. In the first and most formal interpretation, the U.S. Constitution and our representative democracy dictate that our elections are zero-sum games – there are clear winners and a clear losers. Individuals associate their personal party as being invariably in the right and the opposing party as being wholly in the wrong. Accordingly, a Pew Research Center study finds increasing levels of individual political polarization since the 1990s, with both a significantly higher percentage of consistent partisans and the development of more defined echo chambers. The politically active individual sees his or her party as the righteous champion of morally superior ideals and the rival party as the despicable defender of everything wrong with the world.
The phrase "black-and white" reveals the dynamics of race and the role race plays within society. Race is certainly personal, often a defining factor of personal identities and experiences. By virtue of this fact, it is therefore political since Americans rarely separate their personal identity from their politics. According to another Pew Research Center study, "race," only trailing the factor of "party," is the penultimate determinant of division in the country. Not only is race literally tied to the concept of "black-and-white" by dint of historical realities in the United States, but it is also tied together with metaphorical significance. The moral, political, and personal gravity of race in our society makes it a point of contention and division. In light of this fact, it seems an important task to focus in on the manifestations of "black-and-white" relations on Vanderbilt's campus.

Vanderbilt University is an institution that publicly prides itself in its commitment to diversity. Each year the student body grows more diverse and accepts students from increasingly varying backgrounds; however, now it is important that we broaden the scope of the conversation on race past diversity in admissions and instead focus on how students of different backgrounds interact with each other once they arrive on campus. To shine a light on this topic, Vanderbilt Political Review contributors Danny Harris and Adriel Bineza spoke with several members of the community, including Dr. Roosevelt Noble (Director of the Black Cultural Center and Senior Lecturer in the Department of Sociology) and two African-American students (names changed to Sarah and Vanessa to preserve the students' anonymity).

Administration is ostensibly one of the primary forces capable of fostering a campus culture that promotes diversity. In the past couple of years, Vanderbilt has made attempts to do so through the formation of new offices and positions, namely the recent appointments of James E. Page Jr. as Vice Chancellor for Equity, Diversity and Inclusion, Melissa Thomas Hunt as Vice Provost of Inclusive Excellence, and Dr. Roosevelt Noble as the Director of Black Cultural Center (BCC).

When asked about her thoughts on administrators' roles in improving the racial climate on campus, Vanessa affirmed the efficacy of these faculty members. "I think the new appointment of the Vice Chancellor for Equity, Diversity and Inclusion and Vice Provost Melissa Thomas Hunt is helpful, and I'm looking forward to seeing what they will do to improve relations. I think they have fostered really productive conversations. I also feel Dr. Noble's work at the BCC has been very positive, even if I don't agree with all of the inclusivity initiatives," Vanessa remarked.

I feel the campus culture is white apologism and I'd like to see administration do more to address that, but it's also on the students.

-Vanessa
However, she went on to say that more work still needs to be done, especially concerning how the administration chooses to respond to racially sensitive events, while also pointing out that it is not solely the onus of administration to hold students accountable. "I feel the campus culture is white apologism and I'd like to see administration do more to address that, but it's also on the students. There's no reason the N word should be found written on a board in 2018," said Vanessa.

Specifically for African-American students at Vanderbilt, the BCC plays an integral role in shaping the experiences of students as they pertain to racial identity. Since 1984, the BCC has served as a bastion of Black culture and as an environment in which students, faculty, and organizations can discuss issues and program events that relate to blackness. Most importantly, the BCC's mission is to support the black student community. Since his appointment as Director of the BCC, Dr. Noble has explored what this means in a more holistic sense.

I preach about community building within Black Vandy…

-Dr Noble
One of the foremost issues he has focused on tackling is the alienation of marginalized groups within the black community. "I preach about community building within Black Vandy… One of the biggest misconceptions among non-black folk is that all black people are the same or that they're a monolith kind of thing. One of the biggest divisions is between black students and African students – like African American students and African students. You can't just assume that Africans and African Americans get along," explains Dr. Noble.

For Noble though, it is prudent that interracial student relations are improved as well as intraracial relations. To guide his decision-making, Dr. Noble has spoken with several black Vanderbilt alumni and says, "One of the questions that I always ask is, 'What is your biggest regret from your time at Vanderbilt?' There are two things that come up over and over again in a large proportion of the interviews… The number one thing was that they wished they had maintained more friendships and more connections with white people." These Vanderbilt graduates' sentiments provide evidence that our educational experience can be made more substantive when we learn not only from professors, but also through peers from different walks of life. Thus Noble asks himself, "How do I as a director make it so that people graduating now don't have that same regret?"

Dr. Noble has made strides towards making the BCC a place where white students and non-Black organizations feel more welcome to learn about Black culture, or simply interact with Black students that they may not have had the chance to meet before. These changes, however, have not been universally met with warm regards among black students and have even sparked heated debates between impassioned individuals on either side of the argument. Sarah expressed concern that this initiative strayed too far from the BCC's intended purpose. She stated that, "I feel that events at the BCC should be reserved for actual Black organizations or anything tailored to black students, and that's not to say white students shouldn't come to the BCC, but they have card access all four years as well, if they don't visit the BCC that's on them. But we shouldn't have to accommodate for you." Vanessa echoed similar trepidations saying, "I just don't see the point in that. The BCC is a resource meant to benefit Black students so what's the benefit of having to interact with white people in the one spot on campus that is specifically for Black students?" She also suggests that there are other spaces on campus more appropriate for inclusion initiatives when she mentioned that "I can understand being inclusive of black people that have joined IFC and Panhel, but it's literally the Black Cultural Center and resources for black students and including white people too much just washes out the purpose. We have the Multicultural Lounge, that's where that should happen."

Education at Vanderbilt is more than simply academia – it is a professional, religious, cultural, and racial experience as well. Presumably, students will be taking what they have learned from the institution and those around them across the globe. It is with this thought that Dr. Noble stresses, "If every last one of your friends are exactly like you, then we've failed as an institution – because that's not America. You've got to be comfortable having differences of opinion." This means, at the very least, tolerating those in our democracy that happen to hold opposing political views – doing so leaves room for friendship and social progress. By thinking a bit less "black-and-white" in our politics and other areas of our lives, we can come together and solve some of the biggest issues that face our community at Vanderbilt and in America. When we open up our minds to the perspectives of our peers, we not only augment our personal capacity for understanding ideology, culture, or race, but we also contribute to the progression of society as a whole.