Anti-LGBTQI+ Adoption Bill Passes Tennessee House
Earlier this month, the Tennessee House of Representatives passed a Republican bill that would allow adoption and foster care agencies to discriminate against LGBTQI+ families. The bill, known as HB 836 (and SB 1304 in the Tennessee Senate) would allow agencies to prohibit same-sex couples from adopting children on the grounds of religious objections. Specifically, the bill states that groups will be permitted to deny couples from adopting if they do not align with their "written religious or moral convictions or policies," according to State Representative Tim Rudd (R-Murfreesboro). Furthermore, the bill would shield organizations from being denied a license from the Department of Children's Services and from potential discrimination lawsuits. The bill must still pass the Senate and be signed by Governor Bill Lee to become law. However, the Republicans' strong 28-5 majority in the Senate all but ensures it will be sent to the Governor's desk, where it will likely be signed.
The bill passed the House on a strict party-line vote, 67-22. House Republicans celebrated the bill's passage as a victory for religious freedom while Democrats decried the discriminatory nature of the legislation. Moreover, Democrats questioned why Republicans would want to bar children from being adopted in the first place.
The Tennessean reported that the bill was backed by the Congressional Prayer Caucus Foundation, an organization linked with supporting legislation that expands religious freedom. The group has a clearly stated mission to "bring back God to America." The group was also behind the recent Tennessee law that required public schools to display the phrase "In God We Trust" on their campuses.
Though many in the state seem enthusiastic about the new legislation, the overarching consequences of the bill may be wider than initially anticipated. Nashville's recent boom has attracted many companies to the city. For example, Amazon, Lyft, and Postmates have all recently announced expansions into the Nashville market. This law threatens further expansions as companies are wary of discriminatory political issues. Firms will look back to the North Carolina bathroom bill that prohibited transgender individuals from using the bathroom that corresponded with their gender identity. This legislation was notorious for its negative economic impact on the state, notably forcing the NBA to cancel its plans to host the 2017 All-Star Game in Charlotte. Joe Woolley, the CEO of the Nashville LGBT Chamber, stated that many companies have already inquired about the bill and the possibility of canceling their plans to expand in Tennessee. Republicans in Tennessee may face a battle from pro-business interests if this bill creates significant problems. This could divide the party and potentially lead to a repeal bill being submitted, similar to North Carolina.
Even Vanderbilt may begin to feel the effects of this new legislation. As Vanderbilt continues to try and create an inclusive community open to people of all backgrounds, this bill may invalidate that effort. It may become especially difficult to recruit LGBTQI+ faculty if it is so difficult to start a family in Tennessee. Furthermore, the campus' Office of LGBTQI Life will be most impacted by this as they are by far the most reliant on sexual and gender minority staff members. This could have devastating consequences for LGBTQI+ students who rely on the Office of LGBTQI life here at Vanderbilt.
One professor in the College of Arts and Science, who identifies as gay, already expressed that he and his partner are considering relocating if the bill is passed. "Starting a family has always been a part of my plan," he said, "and if I can't do that in Nashville, then perhaps Vanderbilt is no longer a viable option for me."
The strong faith communities in Tennessee have organized effective support for this legislation. However, it remains to be seen whether the bill will be a net positive for the state. If businesses and families decide to leave Tennessee because they feel the state is not inclusive, it could have a serious impact. It is now up to the State Senate and the Governor to decide if they are willing to risk creating these economic and social problems to strengthen religious freedom.
Image Credit: Stephen Jerkins
About the Writer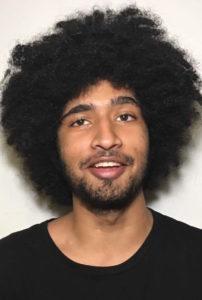 Roshan Natarajan, Deputy Editor-in-Chief
Roshan Natarajan is a senior from Memphis, Tennessee who is majoring in political science. His passion for politics started after he met President Jimmy...