Nashville Metro's Emergency Shelter Flip-Flop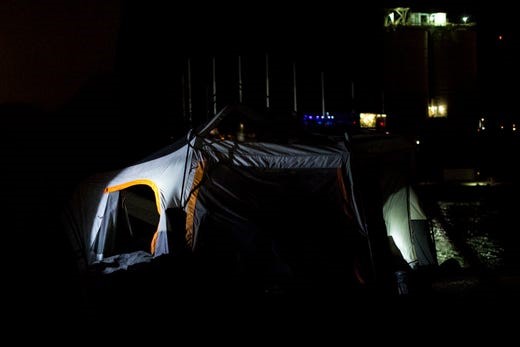 Last Monday, the city of Nashville announced it would not reopen emergency shelters this winter due to lack of funding. The response from the public was overwhelmingly negative and just three days after the initial statement, Mayor John Cooper reversed the decision and announced the city emergency shelters will be fully funded and operational; however, the specifics of how shelters will be funded and where they will be located have still not been decided.
This decision represents the larger problem Nashville has been facing: being a rising "it" city with a thriving economy and booming tourism but still facing a severe budgeting crisis. This is frustrating for lower income Nashvillians who see the prosperity all around them, but are still forced to deal with the consequences of the city implying it does not have enough funds to take care of its most vulnerable populations.
The emergency shelters in question are overflow, low-barrier shelters that are open whenever the temperature drops below 28 degrees and will accept anyone who needs a bed. This is different from many traditional shelters that have regulations such as no pets or requiring couples to split up by gender, which can make it harder for people to find a place to stay. Last year, Vice Mayor Jim Shulman proposed a bill to open emergency shelters for every night the temperature falls under 32 degrees to better protect residents from cold weather, but it was not passed.
There are still concerns with the preparations for emergency shelters. Nashville Metro does not allocate a specific funding for these shelters in its budget and has no established locations. The city relies on existing facilities, such as Nashville fairgrounds, so long as they are available. If the city continues to treat homelessness as an afterthought or a budgeting concern, then these types of policy decisions will continue. If you are looking to get involved and make a difference for Nashville's homeless population, the Open Table is hosting Winter Outreach Training November 12 from 6-8 at Glencliff United Methodist Church to educate people on how to intervene in cold climate conditions.