Sexual Assault Awareness on Campus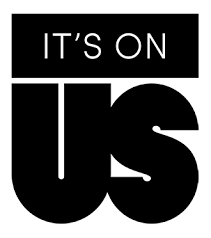 It's On Us is a national movement, founded in 2014 to bring attention to and reduce sexual assault on college campuses. Each semester, the Vanderbilt Sexual Assault Awareness and Prevention Committee (VSAAP), a branch of Vanderbilt Student Government, dedicates a week of events to emphasize the efforts that the University is making towards the cause. VSAAP will be hosting the following events this week:
Monday, October 28, 11AM to 1PM: It's On Us Week of Action Block Party @ Fleming Yard
Get free food, free It's On Us t-shirts, and more information on the It's On Us program and upcoming events for the week. 
Tuesday, October 29, 6:30 to 7:30 PM: Know Your Nines – A Conversation on Title IX @ Calhoun 109
Learn more about Title IX and the sexual assault reporting process with Cara Tuttle Bell, Director of Project Safe, and Molly Zlock, Director of Title IX. 
Wednesday, October 30, 7 to 8 PM: Costumes and Consent @ EBI Multipurpose Room
Using the Sexversations cards and some exercises about consent, discuss the best ways to talk about sex and establish your boundaries. Come in your most creative and fun costume to participate in the contest. 
Friday, November 1, 4 to 5 PM: Open Forum on the Senate Resolution "Committment to Combating Sexual Assault On Campus" @ Alumni 201
Discuss what Vanderbilt University can commit to doing to combat sexual assault. The results of this discussion and a survey that will be out during the week will be turned into a resolution to be presented before the VSG Senate.