Vanderbilt Faculty and Staff Contributions for the 2020 Election Cycle
Compared to the 2016 election cycle, campaign contributions from Vanderbilt affiliates are lower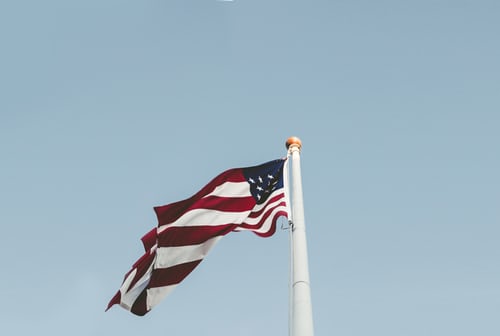 According to the University's Diversity and Inclusions page, Vanderbilt prides itself on "a rich diversity of thought and identity." One of these manifestations of diverse thought is the university's political lean, which can be indexed by the campaign contributions of its faculty and staff. Going into the 2020 election cycle, OpenSecrets.org claims that candidates have already raised $624.4 million with much more expected as primaries and elections approach.
OpenSecrets further breaks down that of the $624.4 million, university affiliates have contributed just under $110,000 to 2020 election campaigns and spent approximately the same amount on lobbying in 2019. Although differences in time related to the election cycle are important to note, this number is only about a quarter of what Vanderbilt affiliates spent in the 2016 election cycle, according to previous VPR reporting.
In further contrast to spending in the 2016 election cycle, while the majority of the spending is still being put toward individual campaigns, contributions to Democratic candidates have increased so that currently, 75% of donations are supporting Democratic candidates  and only 23% supporting Republicans.
The top recipient for this election cycle also stands out because it is not a Presidential candidate, but Tennessee Senatorial candidate and Democrat James Mackler, who has received $13,152 from university affiliates. On the opposite end of the political spectrum sits Senate candidate Manny Sethi, Vanderbilt orthopedic trauma surgeon and second largest recipient of campaign contributions, only trailing by a whopping $52.
When it comes to Presidential candidates, though, there is a much stronger lean to the left. The third and fourth highest campaign recipients are Senators Elizabeth Warren of Massachusetts ($12,908) and Bernie Sanders of Vermont($6,263). They are followed closely by Vice President Joe Biden ($5,067), Mayor Pete Buttigieg ($4,203), and Senator Kamala Harris ($2,331). None of the top campaign contribution recipients are Republican candidates.
Other affiliates of the university, which include Vanderbilt Law School and Vanderbilt University Medical School, have also contributed $1,290 and $6,000 respectively. All of the law school contributions went to Democratic candidates, but $5,000 of the $6,000 donated by the Medical School went to Republican candidates, likely Senate candidate Manny Sethi due to his relationship with the surgical unit in the medical center.
Although many of these numbers look different from the 2016 election cycle, it is crucial to note that things are still relatively early in terms of campaign donations with just under one year still ahead in the cycle. However, a July 2019 survey conducted by SurveyMonkey and CNBC found that the majority of Americans do not plan on donating to political campaigns for the 2020 election cycle despite having a generally more polarized political stance than during previous election cycles. 
Nevertheless, the campaign contributions that Vanderbilt has made thus far demonstrate the University's inclusivity regarding different political perspectives. While some things may change between now and then, using the current contributions as a gauge show that Vanderbilt, like many other top universities, leans left, but still fosters a strong and politically active conservative population.