The Reasons Behind Impeachment
On Sept. 24th, Speaker Nancy Pelosi announced a formal impeachment inquiry against President Donald J. Trump, citing a betrayal of his oath of office and national security. This comes on the heels of a whistleblower report accusing the President of withholding foreign aid from Ukraine in exchange for an investigation into a political opponent.
Members of the Democratic Party have called for Trump's impeachment since his inauguration in 2017 due to his alleged violations of the emoluments clause of the Constitution and his campaign's alleged improper connections to Russia. However, these calls were not adopted by the Democratic leadership. The Ukraine scandal, in contrast, had almost immediate support from House leadership.
The whistleblower– a male CIA officer stationed at the White House– accused the President of engaging in a quid pro quo (favor for a favor) by asking Ukrainian President Volodymyr Zelensky to investigate Joe Biden, the former Vice President and current presidential candidate, and Hunter Biden, the son of Joe Biden, in exchange for $391 million of aid that Congress had allocated to Ukraine. 
This allegation proved to be a turning point in public support of impeachment, with 51% of the country supporting Trump's removal on October 9th. This is a substantial rise from 42% in July.
The opening of an official House inquiry has also yielded information about the alleged misconduct within the President's cabinet. Secretary of State Mike Pompeo was found to have been on the aforementioned call with the President of Ukraine after formerly denying it. In October, a senior advisor to Pompeo resigned from his post due to the Secretary's opposition to the U.S. Ambassador to Ukraine, who was ousted abruptly and without cause after a "concerted campaign" against him by the President.
On Oct. 3rd, President Trump asked China– and Ukraine– to once again start an investigation into the Bidens on national television, stating that "[China] should investigate the Bidens […] what happened in China is just about as bad as what happened with Ukraine." This came directly after commenting on the on-going trade war that "if [China doesn't] do what we want, we have tremendous power." These statements helped keep the quid pro quo claim alive by insinuating that a potential investigation into the Bidens could bring an end to the trade war.
Even some notable Republicans are joining the call for impeachment, with 2020 Republican presidential candidate and former governor of Massachusetts Bill Weld supporting the impeachment inquiry and Senator Mitt Romney expressing grave concern, prompting the President to call for Romney's impeachment.
Fox News, the right-leaning mainstream media network, has also come under fire by the President for its coverage of the impeachment probe. In response to their coverage of the White House-released summary of the call with Ukraine's president, Trump said the network was covering House Intelligence Committee Chairman Adam Schiff's "made up version." 
Public impeachment proceedings began in November, when the President came to a head with Congress due to these allegations. This week, the House passed two articles of impeachment against the President.
About the Writer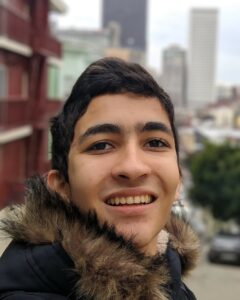 Rahan Arasteh, Contributor
Rahan is a freshman born in Tehran, Iran, before moving to Irvine, CA in 2008. He is pursuing majors in Political Science and Human and Organizational...