Acts Legalizing Marijuana Up for Congressional Vote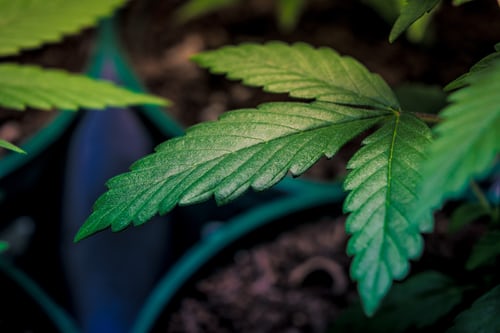 Last November, the House Judiciary Committee voted to remove marijuana from Schedule 1 of the Controlled Substances Act. Chairman Jerrod Nadler, a New York Democrat, introduced the legislation which also expunges prior marijuana convictions and imposes a five percent tax on revenue from its sale. That revenue would be re-circulated into communities most affected by the War on Drugs.
The 24-10 vote was not supported, however, by some Republicans who say that the Marijuana Opportunity, Reinvestment, and Expungement (MORE) Act is unachievable. These Republicans instead support a different piece of bipartisan legislation: the Strengthening the Tenth Amendment Through Entrusting States (STATES) Act. However, the STATES Act still leaves policy regarding cannabis up to the states and does not remove marijuana from the list of Schedule 1 narcotics on the Controlled Substances Act. 
Tennessee Congressman Steve Cohen (D) voted to advance the bill, saying "The MORE Act will help repair the damage done by the War on Drugs," and "I'm proud to advance this measure to the House floor and look forward to voting for it there" after the vote. 
Despite Cohen's support for the MORE Act, the other Tennessee lawmakers have yet to embrace the idea of even legalized medical marijuana, let alone recreational marijuana. According to one Power Poll, about 88 percent of Tennesseeans support the legalization of some form of cannabis, but Tennessee's other Republican lawmakers have opposed marijuana legislation more than they have supported it.
While the STATES Act has a higher likelihood of passage due to its lack of social equity elements, this is precisely what makes it less comprehensive than the MORE Act. That said, the MORE Act is not an infallible piece of legislation. The intention to re-distribute revenue gained from marijuana sales is necessary to begin rectifying the damages caused by the War on Drugs, but the language of the bill itself does not effectively outline disbursement of funds, instead just advocating for revenue to be redirected towards programs that include after-school and recreational funding and education efforts. Without clear text that directly outlines how this funding should be spent, the bill stands as a testament to good intention designed to fail in the hands of nitpicky Republican lawmakers. Conservative leaders hesitant to push forward any marijuana-related legislation need to be persuaded by clear spending direction, which the MORE Act lacks. Skopos Labs, an Automated Predictive Intelligence platform, gives it a four percent chance of actually becoming legislation.
The Act was introduced by Representative Jerry Nadler of New York and California Senator Kamala Harris on July 23 of this past year. The MORE Act comes as a change from Harris' previous statements regarding marijuana, treating its legalization as non-essential by saying that she was not interested in "going after grandma's medicinal marijuana" and voted against legislation that would have legalized marijuana and made it available for sale in California in 2010.
But that was nine years ago, and Harris' tune has drastically changed when it comes to legalization as evidenced by this sponsorship. Some attribute this to her change of title from attorney general to Senator and former Presidential candidate. It is also worth noting that Harris has signed on to Cory Booker's Marijuana Justice Act of 2019 along with Democratic candidates Elizabeth Warren and Bernie Sanders as well. The Marijuana Justice Act differs from the MORE Act in that it has origins in the Senate and allocates "$500,000,000 for each of the fiscal years 2020 through 2042" rather than focusing on the sales tax on marijuana for revenue. This bill has only been referred to the Judiciary Committee and has yet to be voted on.
Marijuana legalization is an issue at the forefront of Congress' mind, but with impeachment proceedings and other legislation also on the table, only time will tell what becomes of these particular Acts and of recreational marijuana in general. As Congress stays divided on matters of impeachment after an already historically unproductive term, some find it hard to believe that any substantive marijuana legislation will be passed any time soon. With growing resentment between the two chambers, even if either the MORE or STATES Act passes in one chamber, it is highly unlikely to pass in the other. With Congressional division and relative inaction coupled with the lack of clear spending verbiage within the MORE Act, the American people will likely have to wait for a new Congressional term before any action is seen on the forefront of cannabis legislation.
Image Sourced from Esteban Lopez