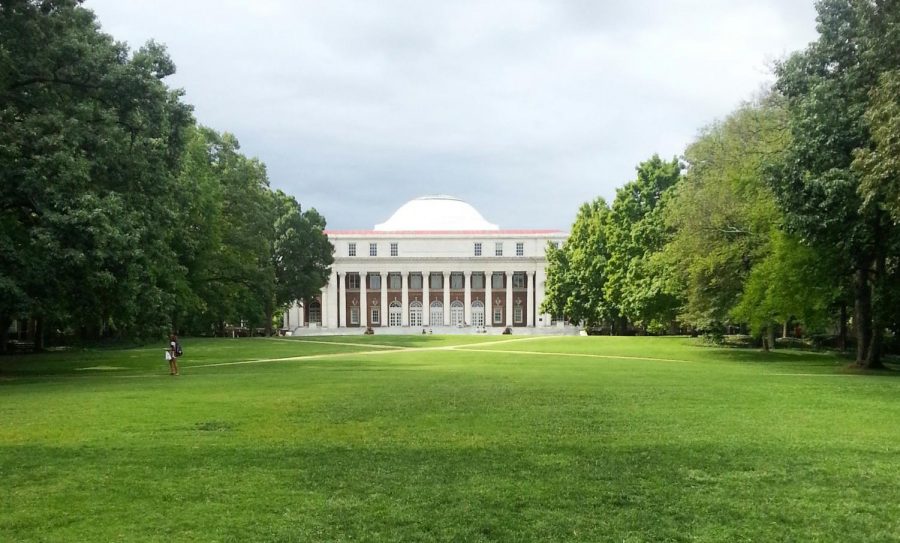 Are we coming back?
May 14, 2020
As Vanderbilt students enter a summer under lockdown, one question has been on everyone's minds. Will campus reopen in the fall?
Recently, college students have become more concerned with the impact of the COVID-19 pandemic on higher education. With most colleges having closed their campuses and shifted to online learning half-way through the spring semester, many students are wondering what will happen in the fall.
While some universities, like the California State system, have stated that they plan to hold all classes online, others, like Brown, have pushed back against the idea and insisted on in-person classes. Most institutions, however, have not yet presented a coherent plan. Colleges like the University of Pennsylvania, Tufts, and the University of Michigan will all announce their decisions later in the summer.
Vanderbilt's own response to the effective shutdown of its campus (although the administration continues to assert that campus is still "open") has been cryptic at best. The school is yet to announce if and when the campus will reopen and has offered little more than vague promises to a displaced student body.
During a virtual town hall on Wednesday, Interim Chancellor and Provost Susan R. Wente and Vice-Chancellor of Administration Eric Kopstain continued to assert that their "goal is to hold in-person classes" and that they are "committed to planning for a 15-week academic calendar."
They also acknowledged the immense obstacles that the university would face in reopening the campus next semester.
"[The] most challenging aspect is the return of undergraduate students to campus," said Kopstain, underscoring the need to adapt classrooms and other infrastructure to meet social distancing guidelines.
The phased reopening plan presented by the administration made no mention of a concrete timeline for resuming campus life, highlighting the uncertainty that still surrounds their commitment to a fall-semester on campus.
"Reopening is much more complex, it's not just like flipping a switch back on," said Wente.
Even if Vanderbilt plans on bringing students back to campus, certain criteria may have to be met before classes can resume as normal.
According to recommendations from a report by the American College Health Association, Vanderbilt and the Greater Nashville Area should observe a "downward trajectory of documented cases or percentage of positive tests (with flat or increasing volume of tests) for 14 days" along with "minimal cases of community transmission in student population." The university must also have a stringent testing procedure that includes "screening and contact tracing for symptomatic individuals."
Currently, the state of Tennessee has exceeded testing targets set by Harvard's Global Health Institute. While this may seem reassuring, it is important to note that these targets are minimum levels of testing, not goals. In order for states to safely reopen, experts insist that testing must increase along with contact tracing and the development of other healthcare infrastructure.
With the current pace of the pandemic and the shortage of test kits, however, it is uncertain that the situation will improve enough for students to return to campus in the fall.
Experts have even cast doubt on the 12-18 month timeline for the development of a vaccine. Without widespread vaccination, a resumption of "normal" college life may be impossible.
Given the uncertainty surrounding the course of the pandemic, Vanderbilt is currently considering over a dozen possible alternatives to a fall semester on campus. Amongst these include a late start, mixed in-person and online classes, or a return to fully remote learning.
Some plans include bringing certain portions of the student body back to campus, like first-year or graduate students. There is even the possibility of a "gap semester" where students work on university-approved projects.
These plans, however, are by no means conclusive. There are many unanswered questions, like whether international students will be able to return to campus in the fall or take classes online in different time zones. Moreover, what measures will be taken to protect the health of high-risk students and faculty? Will extra-curricular activities resume as normal?
Some incoming first-years seem indifferent to the possibility that campus may not open in the fall, but most are cautiously optimistic. Paying full-price tuition for online classes was a major point of contention with some students willing to consider other higher-education options. Most, however, said they would not consider taking a gap semester.
Rising sophomores, who had their first year cut short by the pandemic, have generally voiced their discontent with the possibility of another online semester. While most seem to understand the rationale, none seem keen on attending classes online in the fall. 
How an interruption to the school year will affect other upperclassmen is yet to be seen. Rising seniors may find it difficult to complete coursework virtually while some majors may be unable to meet experiential learning requirements before graduation.
This pandemic and the school's response has been unpredictable and will continue to disrupt our college lives for the foreseeable future. It may be too early to tell if we will be going back to campus in the fall, but Interim Chancellor Wente says one thing is for sure: 
"Our fall semester will probably look more different than ever before in our history."