US Elections: Guest Speakers, Discussions, and Zooms, Oh My!
PSCI 1150: U.S. Elections is the most unique class offered at Vanderbilt this semester. Offered only in the fall semester of presidential election years, US Elections is currently the largest in Vanderbilt history with 825 students enrolled. 
The class is taught by Professors John Geer, Josh Clinton, Eunji Kim, and Jon Meacham. The four professors act collaboratively to design an engaging class centered around the 2020 election cycle. Each professor, however, focuses on their own specialty during class and asynchronous lectures. "We all have different skill sets in some sense. Professor Meacham is more history, Professor Geer has done more campaigns and strategies, Professor Kim is more on the media side, and myself is more on polling and statistics, although Professor Kim has great skills in that," says Professor Josh Clinton.
The class, making up approximately 12% of the Vanderbilt undergraduate body, has had to adapt to an online Zoom format. At first, when the class was scheduled to be in person, the maximum capacity was 300 students. Once the class shifted online though, Professor John Geer decided to expand the class to accommodate anyone who wanted to take it. 
It has been challenging to engage students since the class is such a large size in a virtual format. "Engagement is different because as a professor you love to see what the students are doing and what you have to emphasize and go over. You have a very limited feedback mechanism [on zoom]," remarks Professor Clinton.
In an attempt to immerse students with the material more, the professors have been utilizing the discussion board on Brightspace for students to ask questions, give their reaction to the lectures, and have conversations with people in the class about the subject matter. Moreover, the professors frequently read the discussion board to guide their instruction during lectures. "One of the goals we've set out for in the class is that the material will be dictated to some degree by the preferences of the class," notes Professor Geer. 
Despite the challenges an online format may bring, Zoom has been utilized to invite guest speakers to speak to the students each week. Notable guest speakers so far include Speaker of the House Nancy Pelosi and Mayor Pete Buttigieg in just the first half of the semester. As the guest speakers talk, students are encouraged to ask questions in the Q&A on Zoom as well as post questions and reactions in Brightspace. 
In addition, guest speakers expose students to multiple perspectives.  "[We're] working pretty hard to stay above the nastiness that defines politics these days. We try to make sure we have a balance of speakers," says Professor Geer. By bringing in speakers such as Former Deputy Chief of Staff Karl Rove to National Editor of The Cook Media Report Amy Walter, students are introduced to a variety of ideologies and sides of Washington. 
While many people think the class is centered around current events, the takeaway of the class is to deepen students' understanding of the election system and to further develop their views on political issues. "We want to be about history and political science and about the facts and the evidence and the assessments, not whether you are Democrat or Republican," remarks Professor Geer. Professor Clinton agrees, "our goal is to try to make it as political science as possible and equip you with the tools and concepts and the understanding you need." 
Both Professors Geer and Clinton are excited to continue teaching the class in four years. In fact, they agree that they'll most likely continue using Zoom, even when the class is back in person, to get more speakers from Washington who don't have the time to travel to Nashville. Professor Geer jokes that if they're able to get a "big fish" to talk to the class in four years, the classrooms will have a big screen set up to make lectures from these prominent speakers seem more personable than they currently are in the online format.
Photo Credit: https://apnews.com/hub/election-2020
About the Writer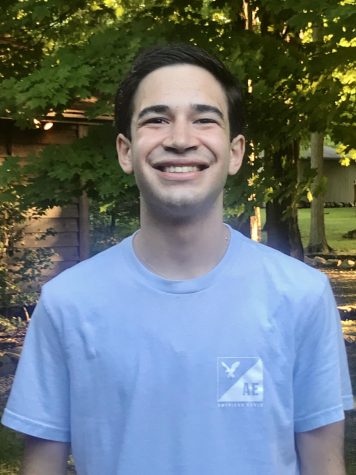 Chase Mandell, Contributor
Chase is a freshman from Cleveland, Ohio, pursuing a double major in Political Science and Economics. He is primarily interested in the U.S. Election system....