Jared Cohen is what so many of us aspire to be: a wunderkind who uses his talents and knowledge to change the world for the better. Highly accomplished, Jared is not that far removed from our student body. At 34 years old, Jared has been a trusted advisor to two Secretaries of State, founded a new division of Google, and authored a New York Times Bestseller. His unique experiences in developing countries led him to his mission: use technology and the power of the Internet to combat corruption, oppression, and political repression.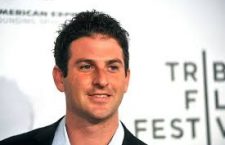 Raised in Weston, Connecticut, Cohen was an avid soccer player and a talented artist. He attended Stanford University, where he majored in History and Political Science and minored in African Studies, a passion that led him to learn Swahili and travel to Africa. Cohen lived in a dung hut in Kenya the summer after his freshman year, tracked lowland gorillas, and learned first-hand about the Rwandan genocide from Hutu perpetrators when he crossed a closed border into Congo by hiding under bushels of bananas. The experience led him to write his first book, One Hundred Days of Silence: America and the Rwanda Genocide. Following Stanford, Cohen studied International Relations as a Rhodes Scholar at Oxford.
While studying in England, Cohen took the opportunity to learn about the cultures of many countries that were uncommon for a white, Jewish-American student to experience. He spent much of his time in Iran researching how political opposition viewed the United States. This led him to the generation of young people in Iran. Homemade bathtub gin fueled discussions about America, the Internet, and the rest of the world. Cohen found Iranian youth to be curious and open-minded about the rest of the world. His experience led him to view technology as a medium for the U.S. government to communicate authentically with the world. Cohen has travelled widely in countries Americans rarely venture to, like Lebanon, Iraq, Syria, and Afghanistan. Altogether, Cohen has journeyed to over 89 countries, researching and interviewing the local populace. He has spoken with members of Al-Qaeda, the Taliban, Hezbollah, and Somali pirate crews. To boot, Cohen was part of the first delegation of Americans to visit North Korea after Kim Jong Un took power.
Many of these trips came when Cohen was a part of the State Department. Since the U.S. government had no diplomatic presence in Iran, Cohen submitted reports on his experiences to the Bush Administration. Condoleezza Rice, the Secretary of State at the time, recalls Cohen's Iran briefs as "some of the best reporting I had heard." Cohen was hired to the Policy Planning Committee, the State Department's internal think tank, at 24 years old. Working for the same body that formulated the Marshall Plan, Cohen put his talents to finding ways to keep young people away from violence, whether it be radicalization or sexual exploitation. Cohen was one of very few staffers who continued in their position after Hillary Clinton. During Clinton's tenure, Cohen was instrumental in developing "21st Century Statecraft." It emphasizes the role of technology in the realm of international relations:
The State Department has supported nongovernmental organizations that help the 31 percent of the world who have access only to censored Internet get around politically motivated censorship. It encourages activists around the world to use high-tech tools. It is freeing up export rules so social-media firms such as Facebook, YouTube and Twitter can access markets in places that used to be strictly off-limits, including Iran, Cuba and Sudan. Increased communication and collaboration, the thinking goes, will help drive movements that promote human rights and democratic and open government, without the lead foot of direct U.S. involvement (Schmitt).
Condolezza Rice credits Cohen's work integrating social media into that State Department's methods of outreach as immensely beneficial to the Arab Spring.
Cohen's work at the intersection of social media and international politics has its most shining example during the 2009 Iran protests. Dissidents protested the election results for Ahmadinejad on the basis of fraud, and the government had shut down cell texting. Twitter had become the main method of communication between the protestors, providing them a forum to organize and look out for one another. At the same time, Twitter's servers were scheduled to go down for maintenance in the middle of the night in the U.S. Protestors feared losing their only reliable link to each other and the outside world. Cohen emailed Twitter founder and CEO, Jack Dorsey, asking him if he was aware of his company's prominent role in the Middle East country. Twitter ended up postponing its maintenance, and dissidents remained able to speak freely. CNN included Cohen's plea to Dorsey in its list of top 10 Internet moments of the decade, sharing the designation with the launch of Facebook and the release of the iPhone.
After the State Department, Cohen was approached by Google CEO Eric Schmidt to head a new venture, Google Ideas. Cohen was the perfect man for the job. Google Ideas "builds products to support free expression and access to information for people who need it most — those facing violence and harassment" (Google Ideas website). Modeled after Cohen's vision, Google Ideas applies technological solutions to difficult problems across the globe. Ideas helps to protect websites dedicated to government transparency from political attacks, defends journalists and activists from hacks, and provides tools for journalists to investigate corruption and money laundering. The opportunity came out of collaboration with Google CEO Eric Schmidt, with whom Cohen coauthored a book. The New Digital Age: Transforming Nations, Business and our Lives examines the future of a technologically connected world when the "next 5 billion" people come online. They use their combined expertise to imagine the promises and pitfalls of the future. The book was a New York Times bestseller, and the duo collaborated on numerous articles, too.
Additionally, Cohen has written four books and numerous articles. He was named one of Time's "100 Most Influential People in the World" in 2013. The Kennedy School of Government at Harvard named him one of the "Top American Leaders." Foreign Policy selected him as one of the "Top 100 Global Thinkers. " Vanity Fair named Cohen part of the "Next Establishment. " Along with these accolades, Cohen serves on the Board of Directors of the Tribeca Film Institute and is routinely a judge for their film festival.
Jared Cohen is emblematic of our country's next generation of leaders. Our world is increasingly becoming more connected everyday, and that allows us the possibility of solving problems that have never before had an answer. To accomplish such lofty goals, we need people that understand both the world and the endless potential of technology. Jared Cohen has already created tangible change through his work, and he seems to just be starting. Vanderbilt University is proud to welcome such an exceptional leader to our campus.