"Covering American Issues, one city at a time"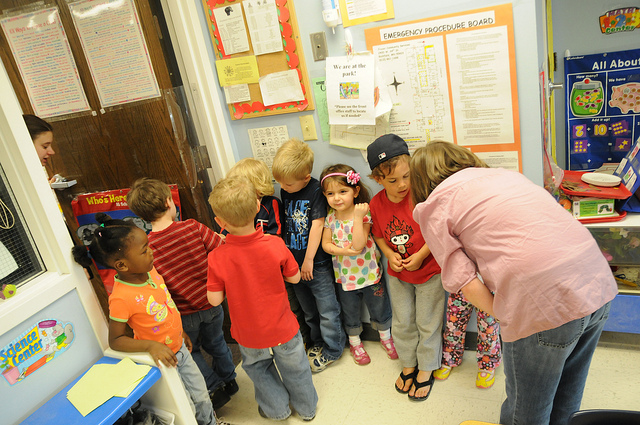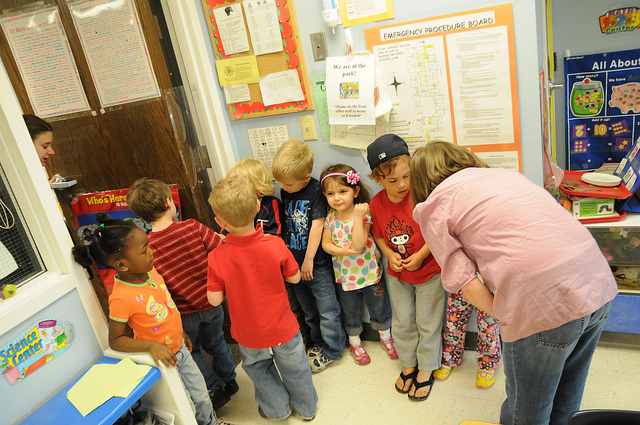 On October 4th, an autistic 14-year old boy went missing from his Queens school. Specifically, Avonte Oquendo wandered out the front doors of Center Boulevard School in Long Island City. The specification is necessary because this is not an uncommon phenomenon. A common characteristic of those with Autism Spectrum Disorder is to wander: to get up and leave a classroom at any given time. After Avonte's disappearance news commentators began to ask how this could happen, some even pointing fingers at the teacher. The blame however lies with the state and the federal governments. In an opinion piece in the Washington Post, the executive director of the National Autism Association highlights the lack of policy response to this reoccurring trend. Lisa McIlwain notes in her piece earlier this month that "there is no guidance from the Department of Education; no protocols, not even a mandate to notify parents of any wandering attempts." But this is only one example of the government's lack of response for issues and needs of children with mental and behavior disorders.
Special Education programs in states across the country are severely underfunded and ostensibly unguided. In 1975, the government tried to address the issues of special education with the Individuals with Disabilities Education Act. IDEA laid out requirements every school district in America must adhere to when dealing with students with special needs. This law was revised and amended in 2004 to insure it lined up with the No Child Left Behind Act, holding states accountable for the progression of all students. Unfortunately, IDEA, which already lacks appropriate government support and funding, was hit like many other government programs by the sequestration. An estimated $579 million has been cut from federal special education funding under the act.
But this is just a number. One needs to only look at the micro level to see the impact of government funding on those with special needs. The National Center for Learning Disabilities recently released data showing the effects these budget cuts had on children with special needs in the classroom. The organization reported increased class sizes of special needs children and a decrease in services for their children.
 Efforts in Minnesota
In the St. Paul-Minneapolis metropolitan area, nonprofits and research institutions have taken it upon themselves to provide what the state and federal governments do not. Fraser, an organization based in Minneapolis but with resources across the state of Minnesota, provides children with special needs pre-school care with trained teachers, neuropsychology treatments, pediatric therapy and many other services to fit their needs.
The Autism Society of Minnesota, based in St. Paul, has organized to serve as both an advocate and a support system for individuals affected by autism. For the 2012 state elections, the non profit provided members of the St. Paul-Minneapolis community with simplified backgrounds of Minnesota's past policies towards special educations. The Arc of Minnesota, also based in St. Paul, provides up to date summaries of actions on disability legislation. Both resources make it easier for parents of disabled children to understand what their state can provide and what the state is failing to provide to them.
This support is not just from nonprofits. The City of Minneapolis itself provides a parent advocacy service specifically for parents and guardians of students with disabilities. The advocate works with the school, the district, the parent, and outside organization to develop a plan for the success of the student. The service insures parents will have a thorough understanding of both district policies and Federal and State laws. The advocate also helps to mediate communication between parents and school administrators – a relationship often strained by parents' frustration with the lack of support from the district.
The metro area recently broke ground on a new elementary school for students with mental and behavior disorders. According to the city's newspaper, the Star Tribune, district officials are catering to the special needs population with both small and big details to build "a calming, safe place for children that aids their learning." One part of the school will have LED lighting instead of fluorescents to limit triggering of behavioral issues and long hallways throughout will be avoided to limit the visibility of disruptive behavior incidents. Specialists from mental health providers to language pathologists will be available to work with the children. To address wandering, the school will limit "clear lines of sight to spaces outside the classroom." The school, to be named Karner Blue, will be by referral only. Parents cannot enroll their child in the school; only the district can decide who can attend.
The effort of the district is admirable and shows efforts in the right direction, but it should be noted that intentional separation of special needs students from mainstream educational settings is a debatable solution. Mainstreaming students with disabilities is good for both those with and without special needs. It forces children to recognize there are people in the world that are different and allows special needs children to develop social skills.
State and Federal Solutions
Although education is under the jurisdiction of the state, the federal government has a large impact when it comes to funding and legislation. And if the states are going to continue handling education they need to provide for every student, equally. The fact that a special needs child costs more than a child without a mental or behavioral disability should not matter. The child with special needs is an American and if state and federal legislature wish to continue to pedal the right to education as part of the American Dream they better act on it. Yes, budgets are tight; but as the December 13th debt ceiling deadline approaches federal legislatures need to understand their bickering hurts more than their approval ratings. There are children across the country who need the assistance promised under IDEA and more.
In the meantime, states can become more forward thinking and develop more open conversations with cities, school districts, and the non-profits like those of St. Paul-Minneapolis. Instead of just doling out categorical grants dictating what the money will be spent on, these conversation would help districts, like the Karner Blue school's, help its special needs population. Whether that means providing more assistance for summer programs, professional development, or a brand new school, each school district will have different needs and funding.
A conversation about the increases in special education classes requires a broader discussion in America as well. In schools across the country, overwhelmed teachers and administrators have begun to treat special education as a cop out when dealing with uncontrollable students. It is insulting to those with special needs and their families for school districts to continue policies like these that label the disorderly as disordered.
Support for teachers is also encouraged – and not just with professional training. No one becomes a teacher in America expecting to make a lot of money. These individuals choose these jobs because they enjoy it. Yes teachers can join unions, and many have encountered teachers who become too content with their job security; these types of people occur in every field. But unlike wage disparities in other occupations, teachers' wages are determined by school districts and funds to pay these teachers come directly from the state government.
But then again, American attitude towards its "valued" professions is not the same as it is towards its "valuable" professions. While a teacher's average starting salary is $35,672 a year working with America's children, a college professor's starting salary is $100,000. Considering the impact childhood and adolescent years have on a human's development, Americans should agree that a teacher's role in American society is worth more than $35,672 a year, especially a special needs teacher. This is an absurd difference in wage when only 33.5% of Americans have a bachelors degree while 91% of Americans have completed high school or obtained their GED. K-12 education in America is free and accessible to all citizens while college is a luxury experienced by those who find the financial means to afford a degree. A public school teacher is preparing the next generation of Americans and in some cases dealing with the students' issues like mental and behavioral disabilities.
Taken together, these changes could have a big impact on both special education and how those with mental and behavioral disorders are perceived. But while parents, students, teachers and advocates continue to fight for these changes, those with special needs will continue to be short changed in places that do not have the same amenities as St. Paul-Minneapolis. Maybe Congress will take these children into account when they begin negotiations about the budget. And maybe policy makers on both the state and federal levels will think of them when they discuss education reform as the country prepares for the 2014 elections. Maybe.
Photograph by Fraser/Flickr.